When most people think of large cities here in Japan, they think of futuristic technology and bright neon lights. They are not wrong. But there are many pieces of the past left over in the middle of today's modern Japanese cities.
Of course, there's the temples and shrines, but that's not all.
First, let's start our time travel adventure with Ashiike Sarashina, an udon and soba restaurant  five minutes north of HOTEL THE FLAG, that looks like it's been frozen in time since it opened in the 1950s.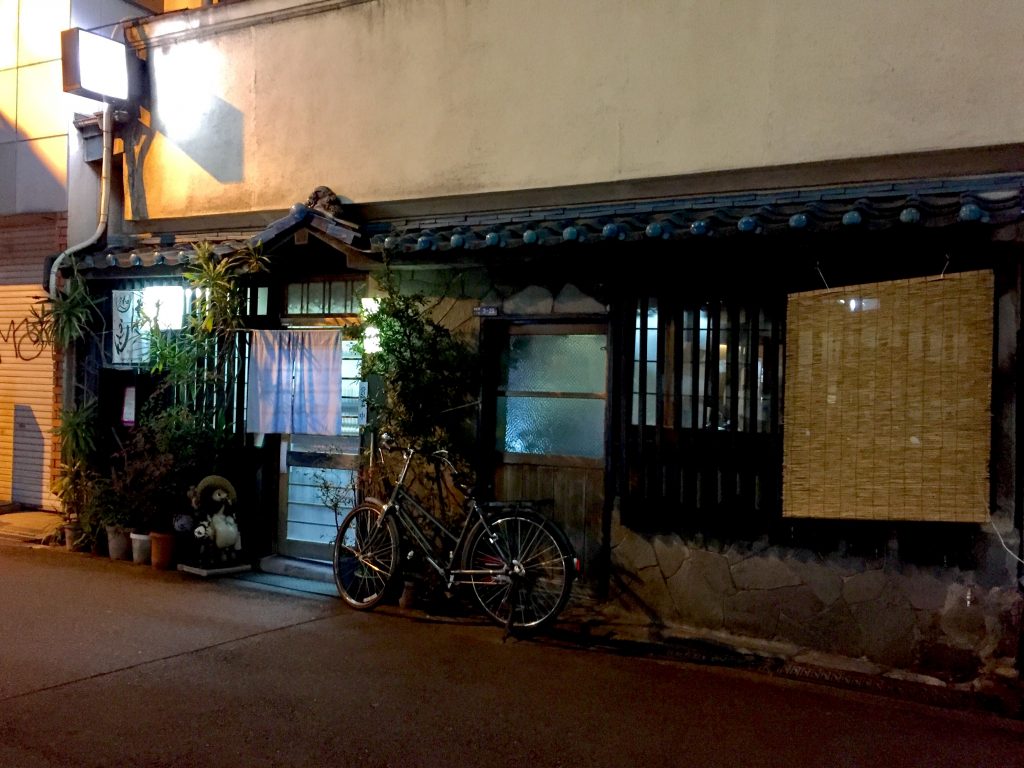 The atmosphere is amazing, but most importantly, the food is delicious!
Next, let's the train 16 minutes north of the hotel to Umeda and visit the Osaka Museum of Housing and Living!
Pay 600 JPY to enter the museum and you can enjoy a stroll through a reproduction of 1830s Osaka on the 9th floor of the building.
The reproduction changes based on season and includes various buildings that you would find during the period, such as a public bath house or apothecary.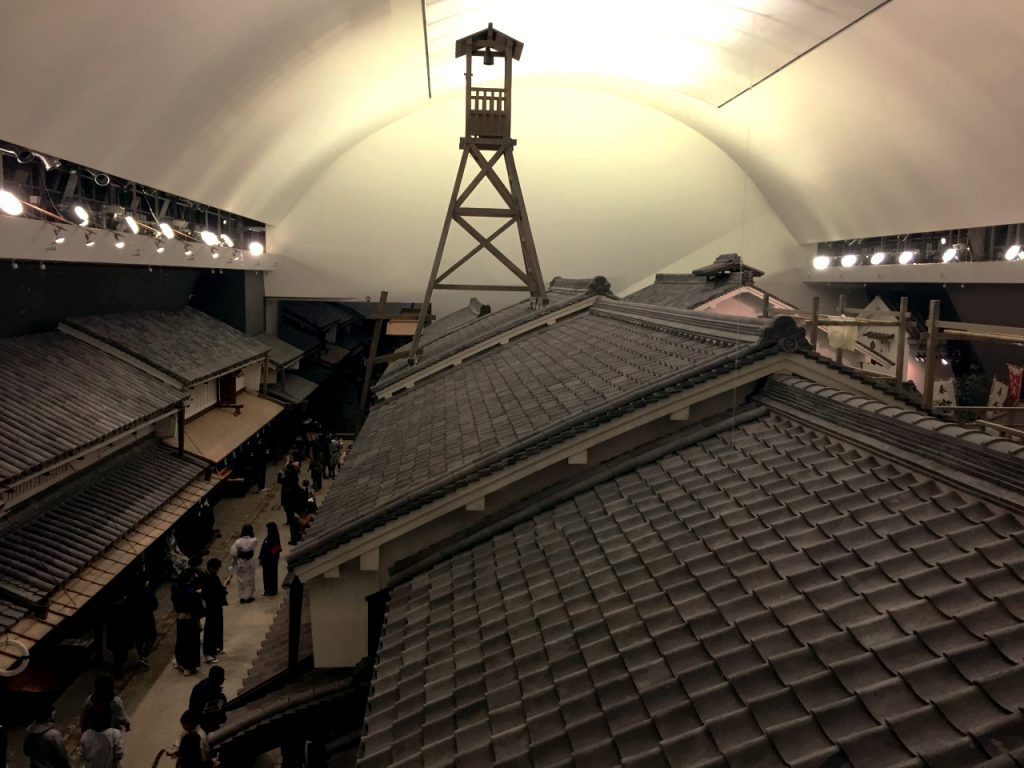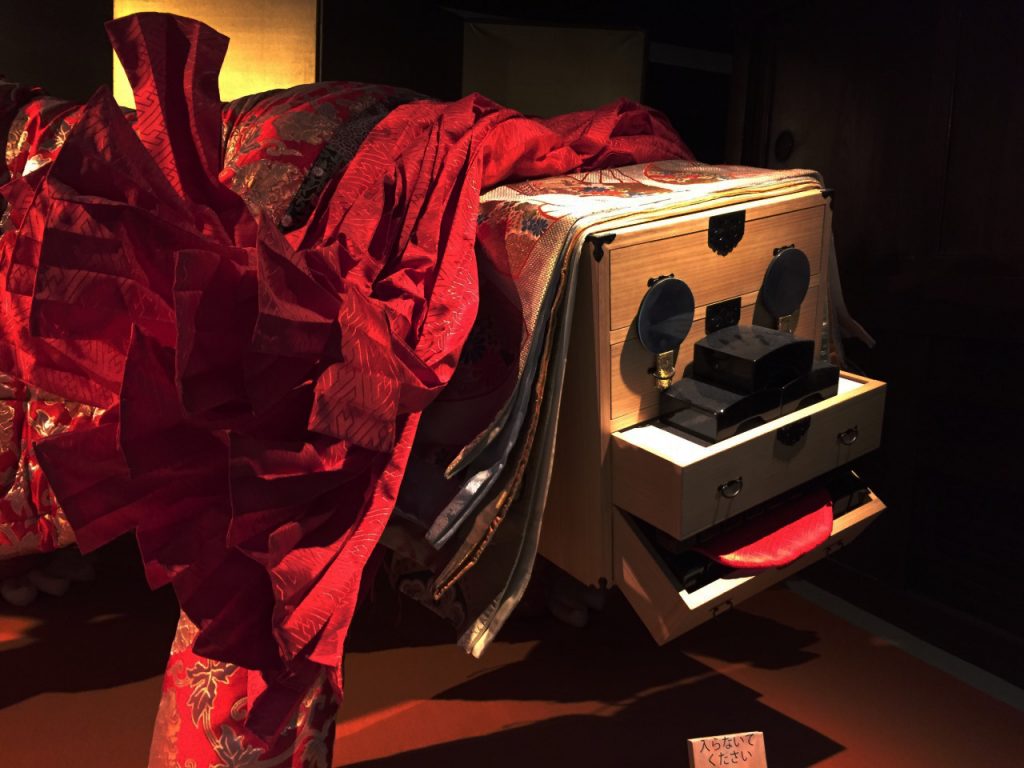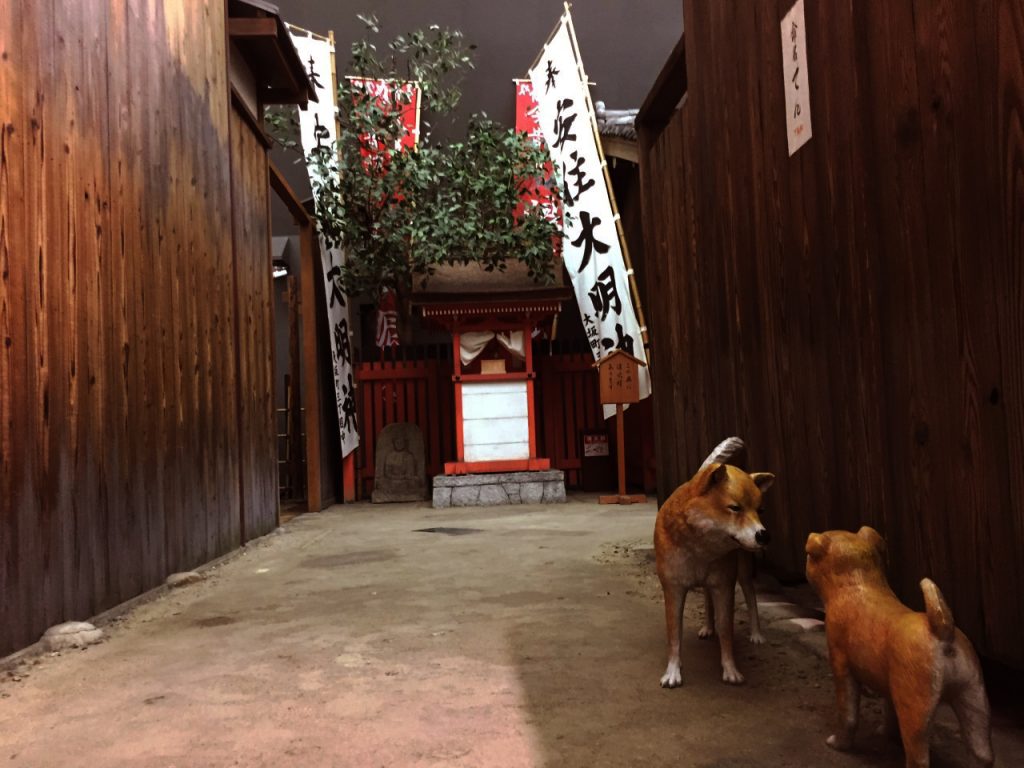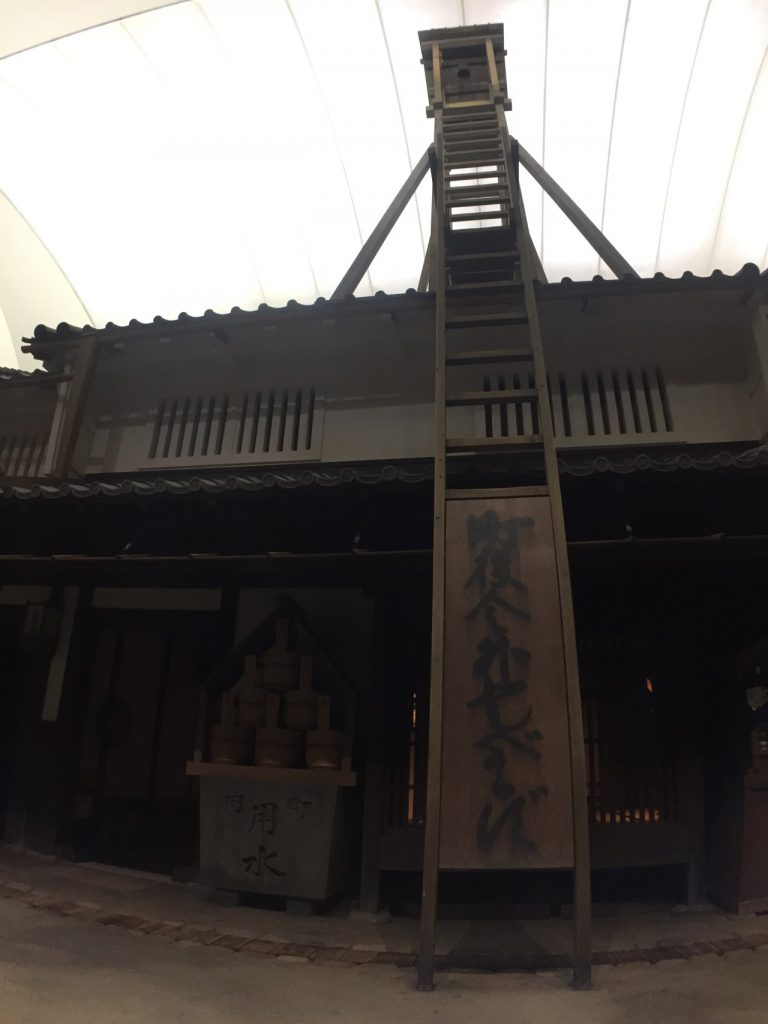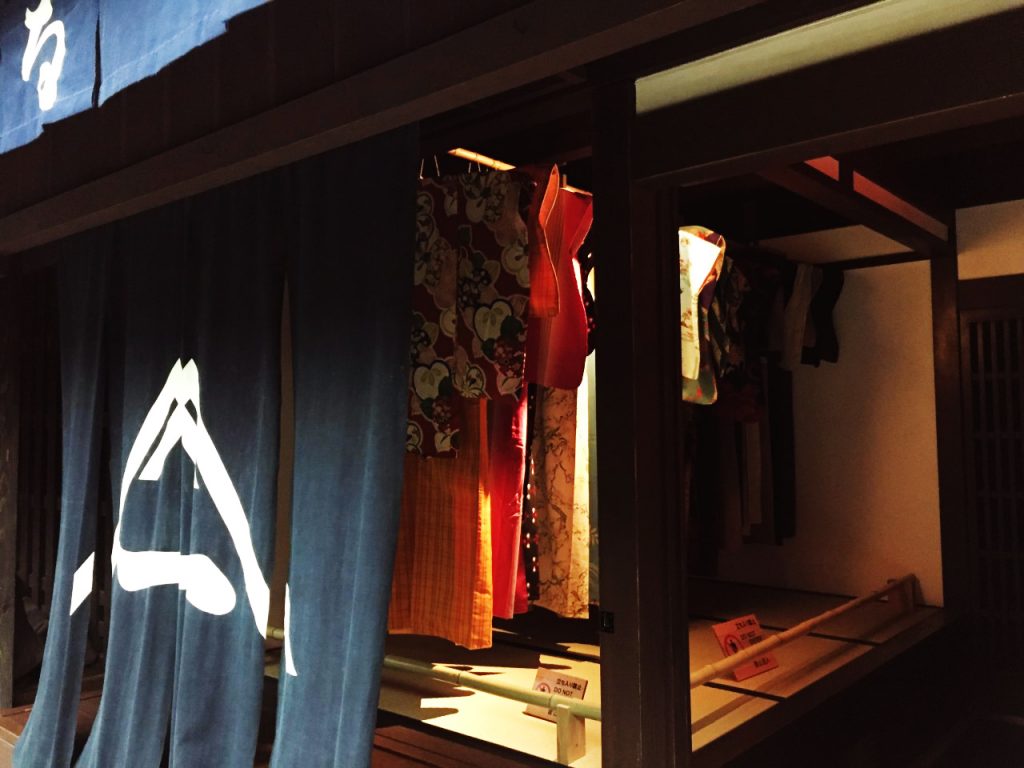 On the 10th floor, you will find small scale models and actual pictures of Osaka throughout the Meiji, Taisho and Showa periods (1868-1950).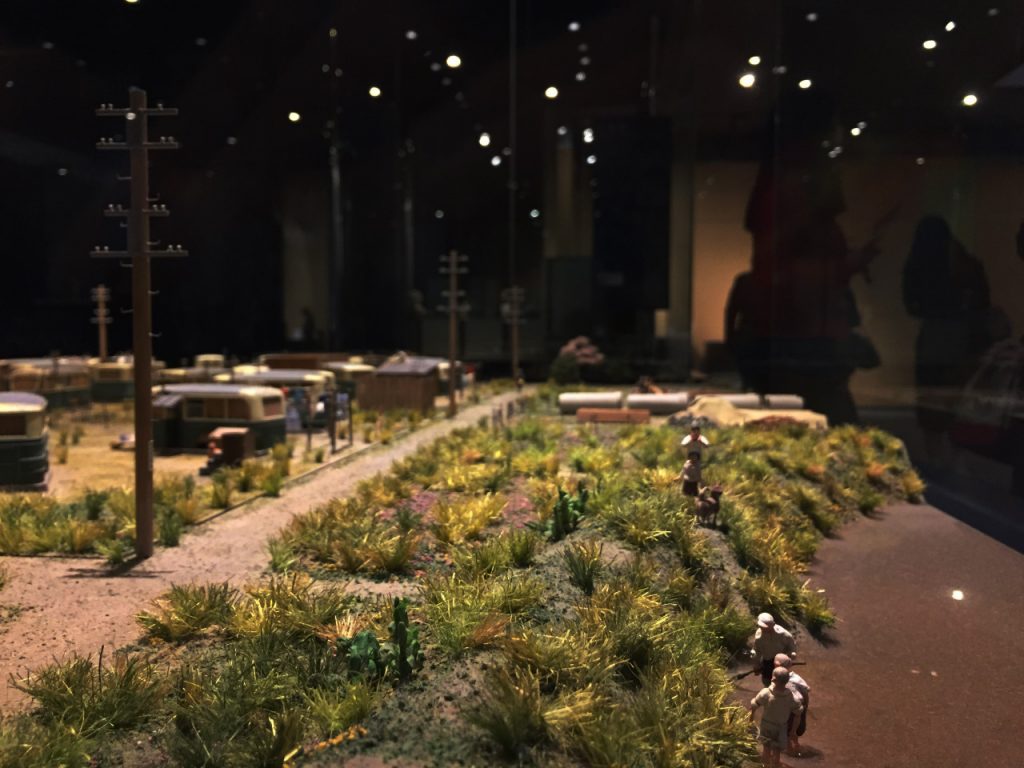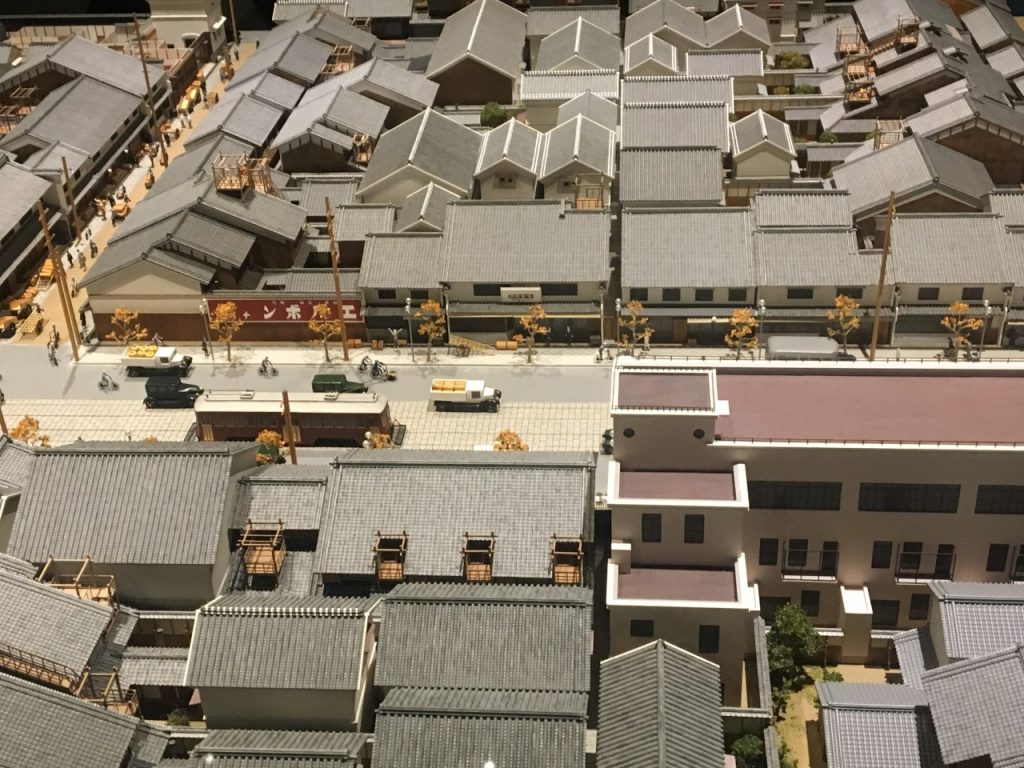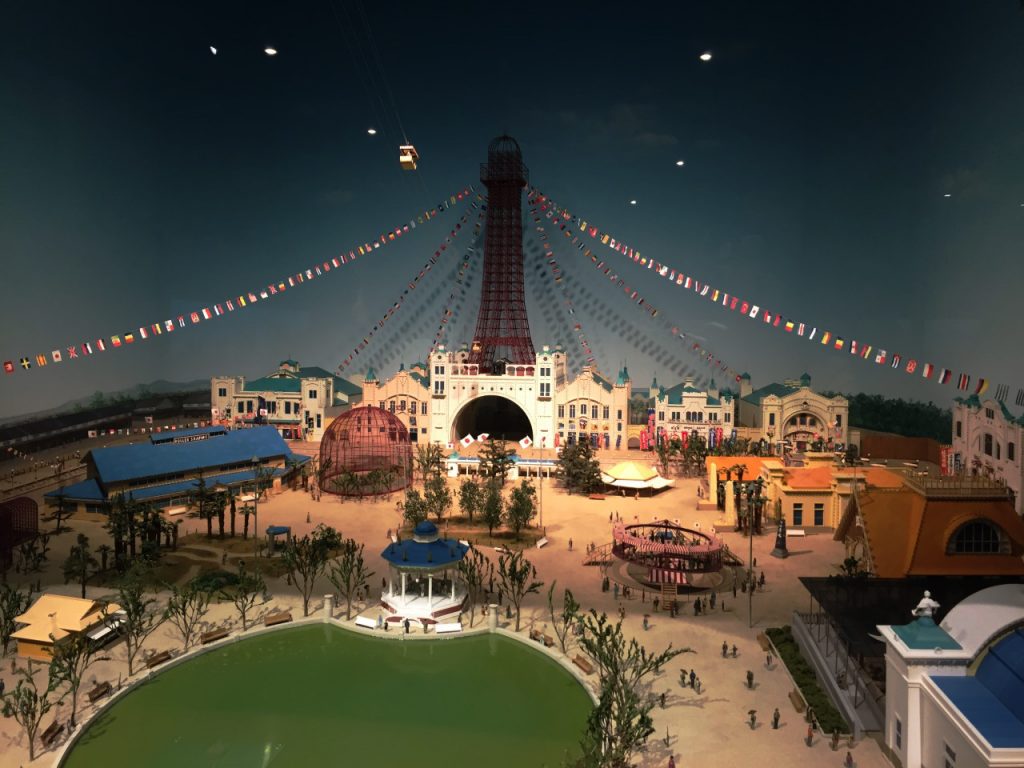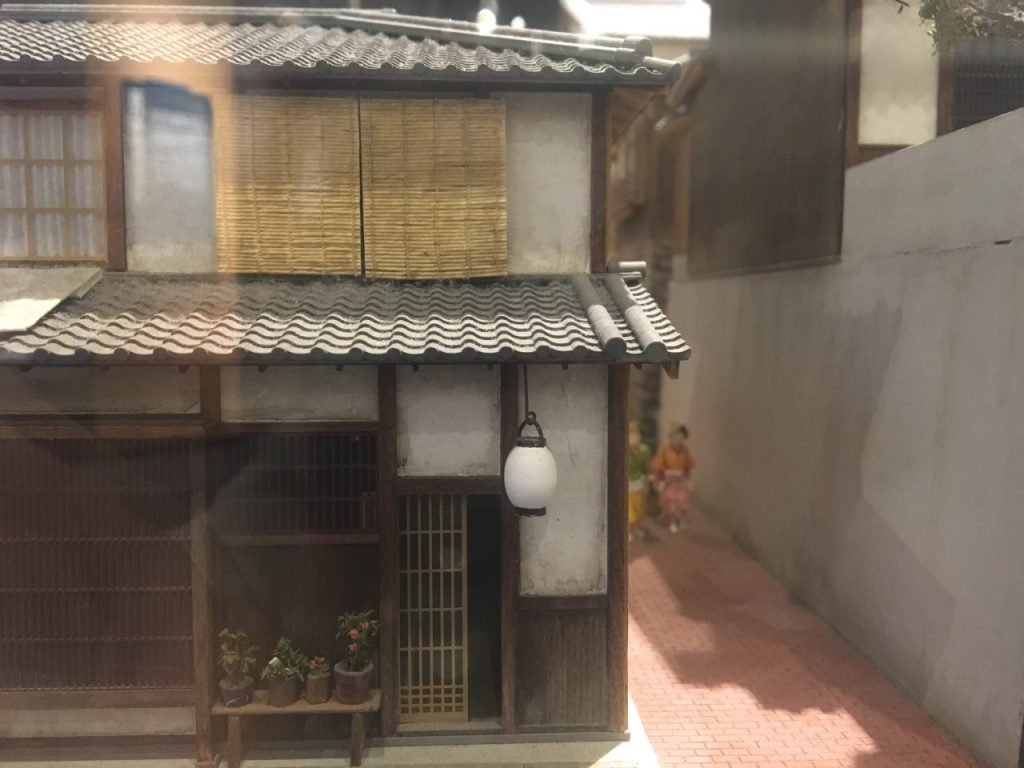 The museum also puts on limited time exhibitions such as collections of furniture from different periods as well as offering rental kimono so you can enjoy the total experience of the period!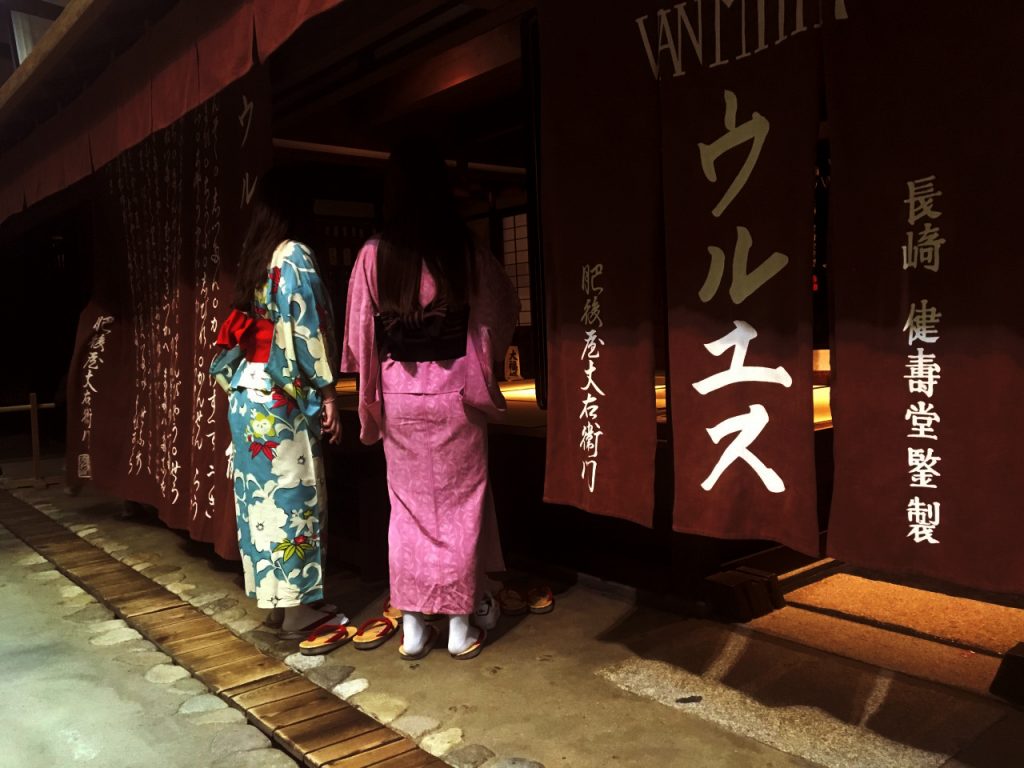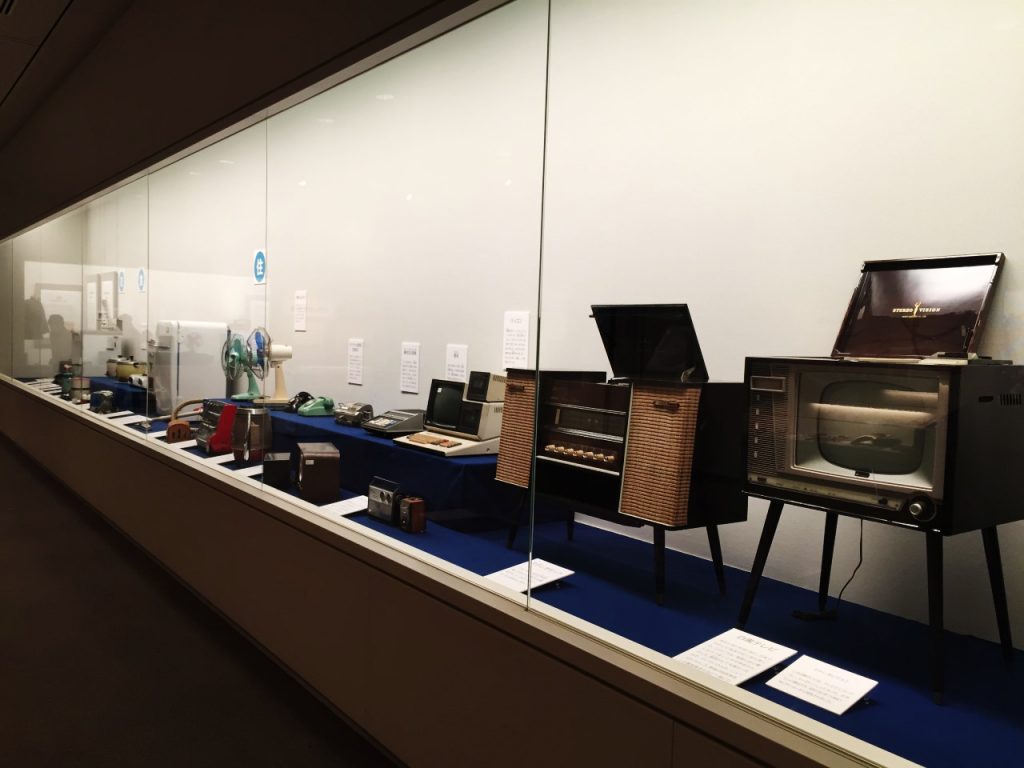 And last, how about enjoying dinner and drinks at an old gas station?
15 minutes walking distance to the north of the hotel you can find this interesting themed pub. At the end of a long day of time traveling, some nice Japanese pub food and drinks sounds wonderful.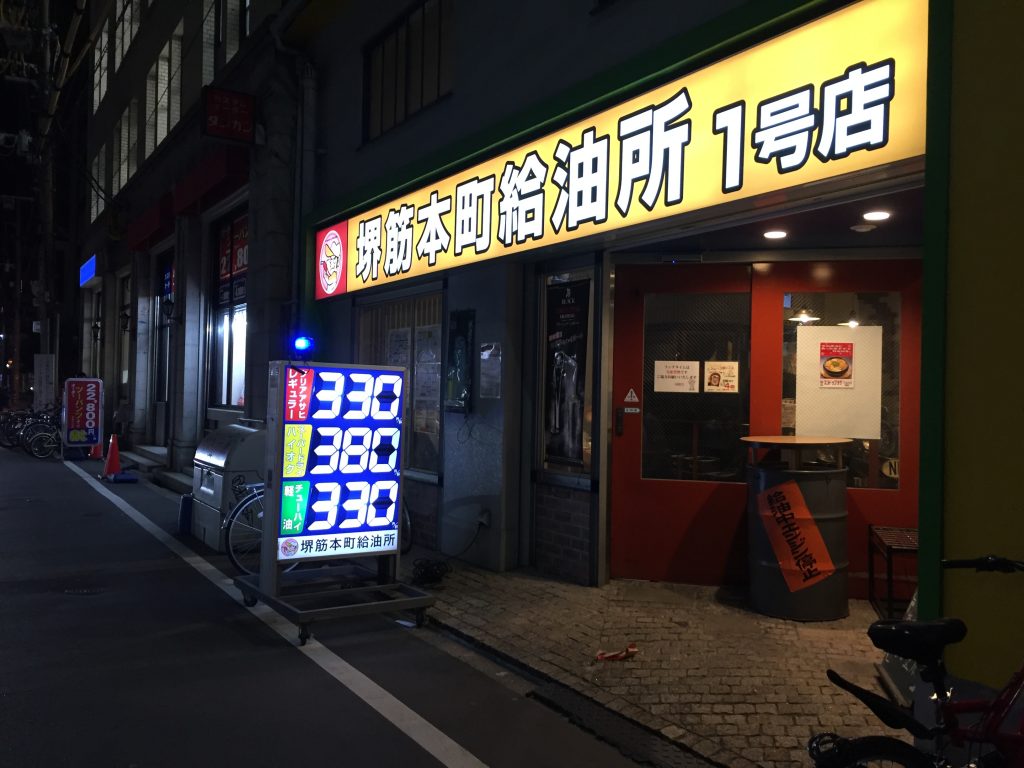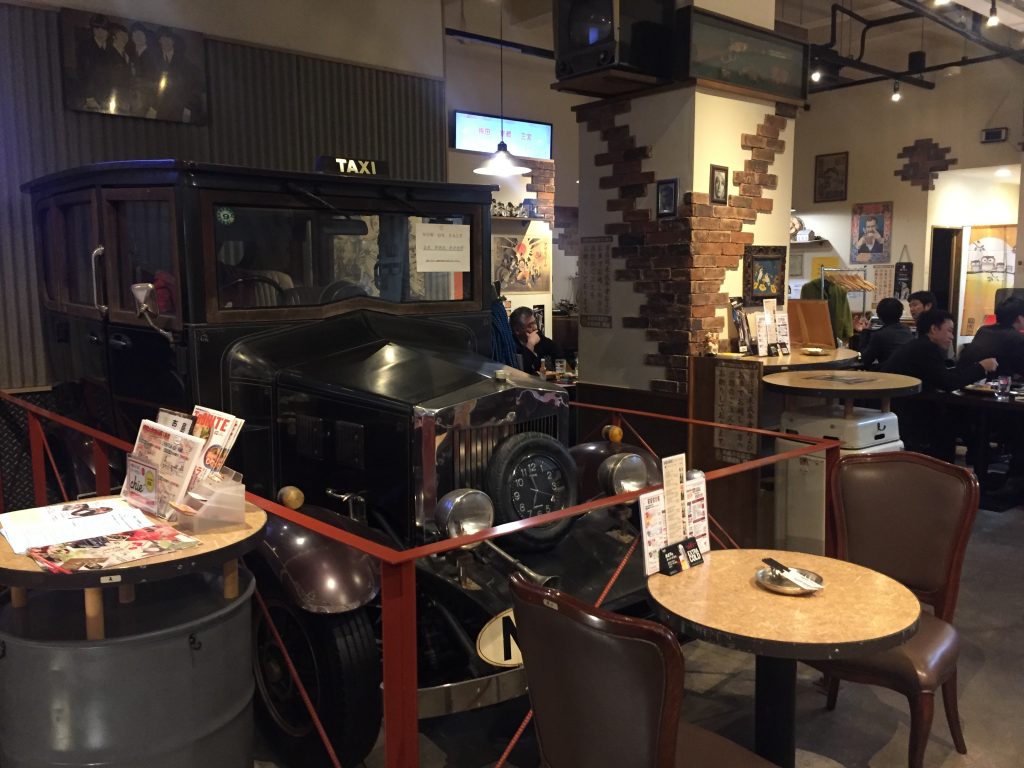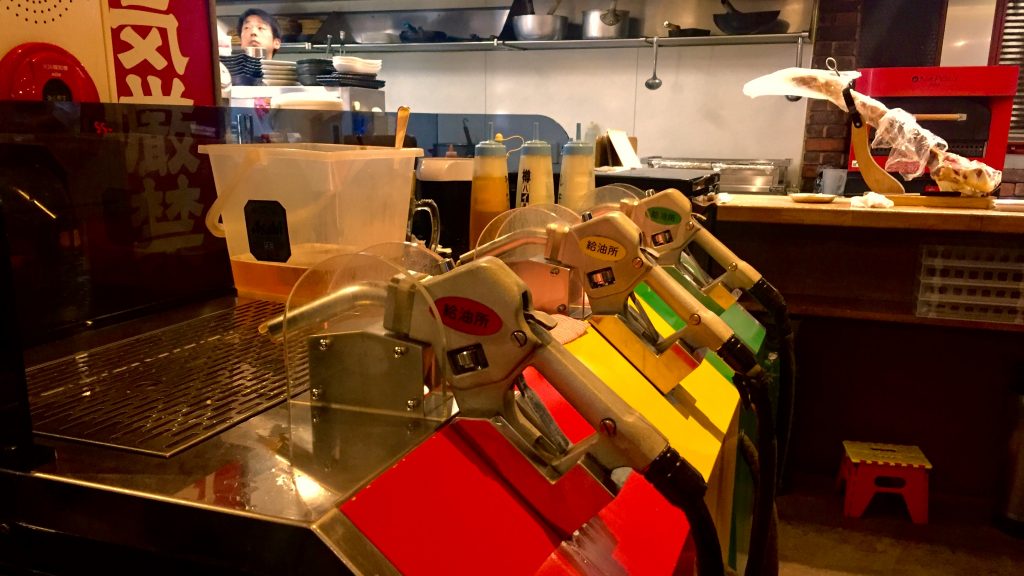 After you've tired yourself out from the joys of time traveling, come relax at HOTEL THE FLAG.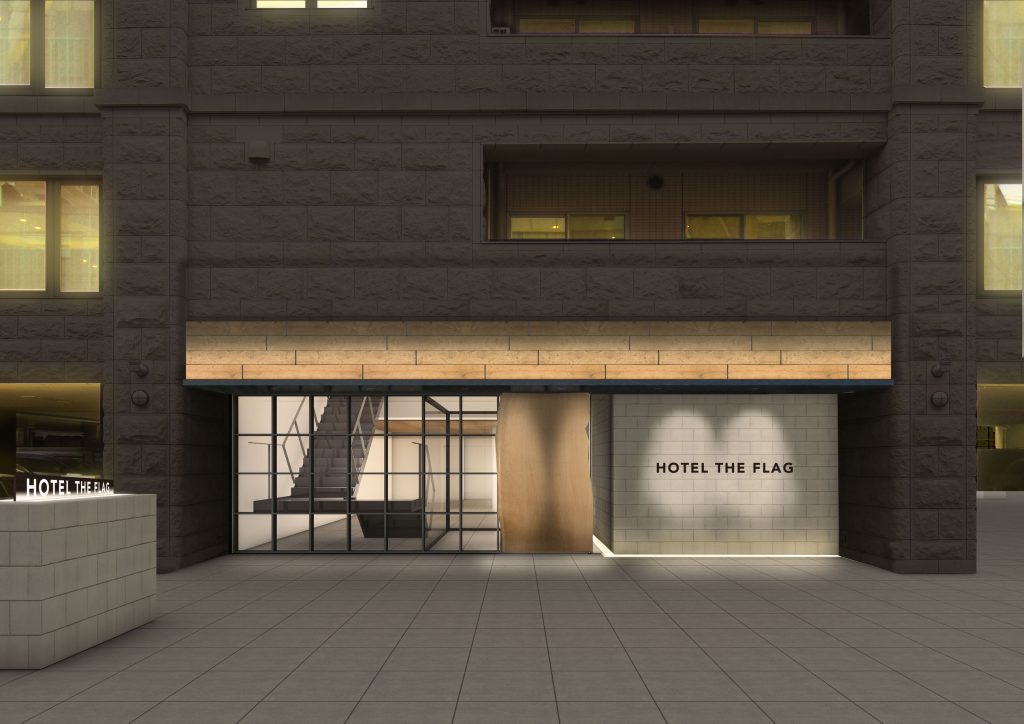 We have prepared a luxurious lounge with a warming fireplace and designer lounge chairs for our guests to sink into. Our rooms feature comfy beds and soothing rain showers. In the deluxe rooms, you can also enjoy a nice long soak in the bath.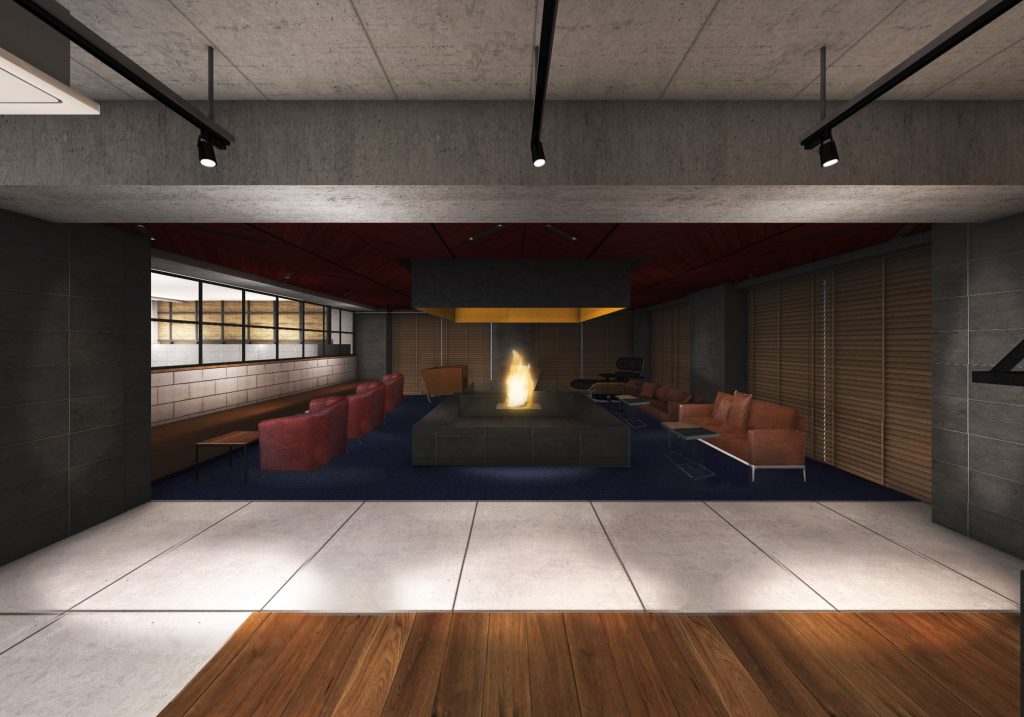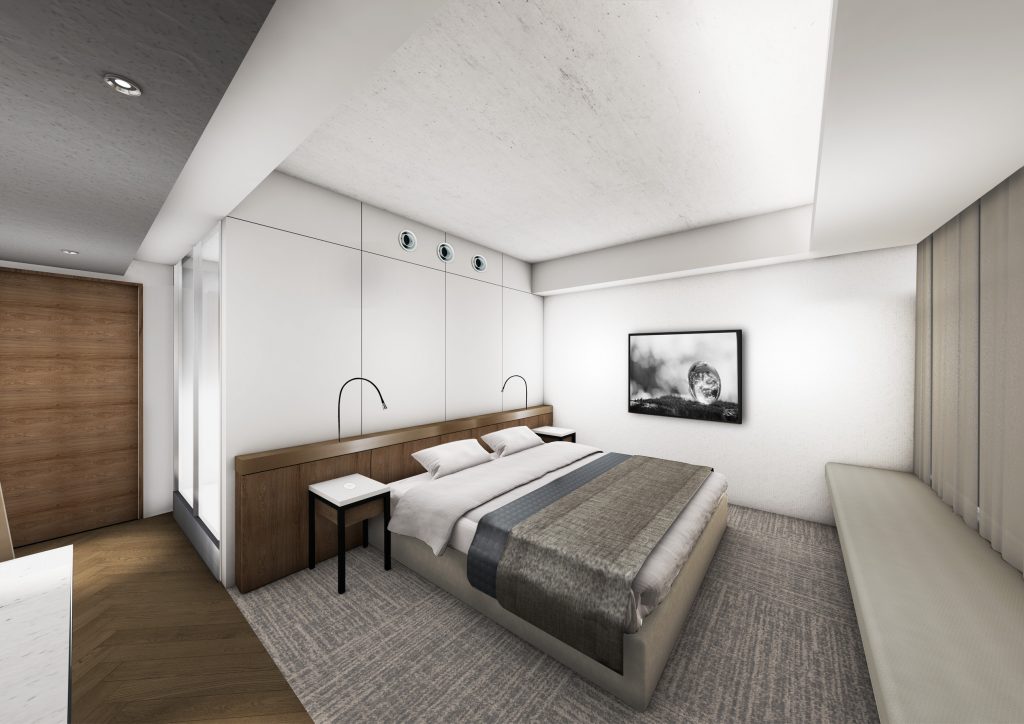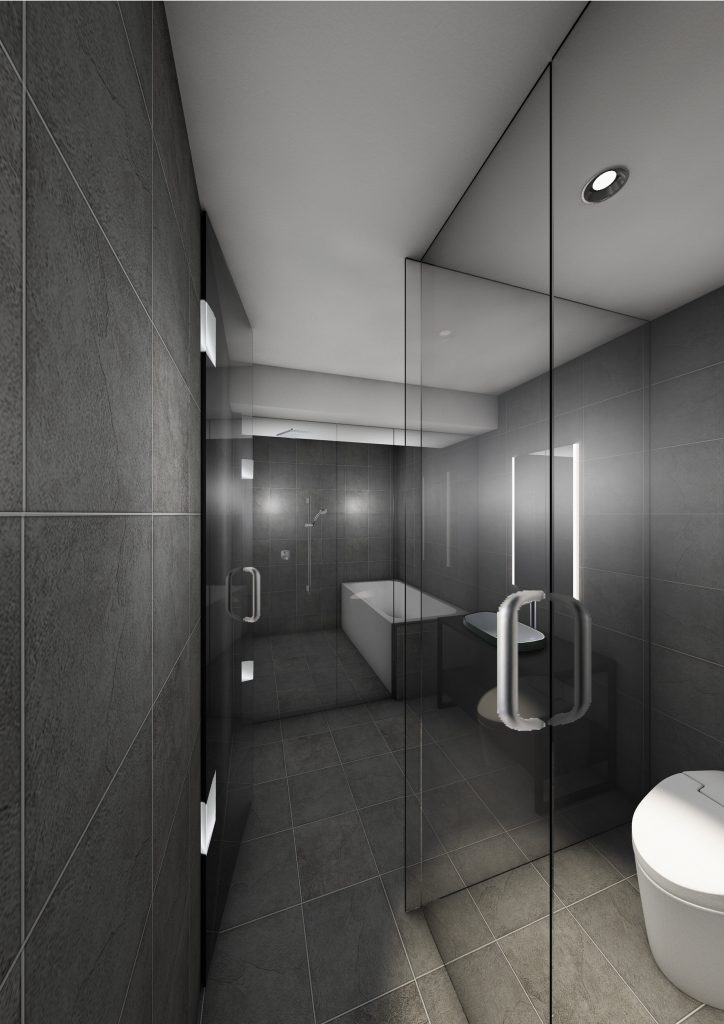 And the next morning, you can feast upon our delicious buffet-style breakfast prepared by our superb chefs.
Start the day off right with good food, beautiful tableware and a welcoming environment at HOTEL THE FLAG.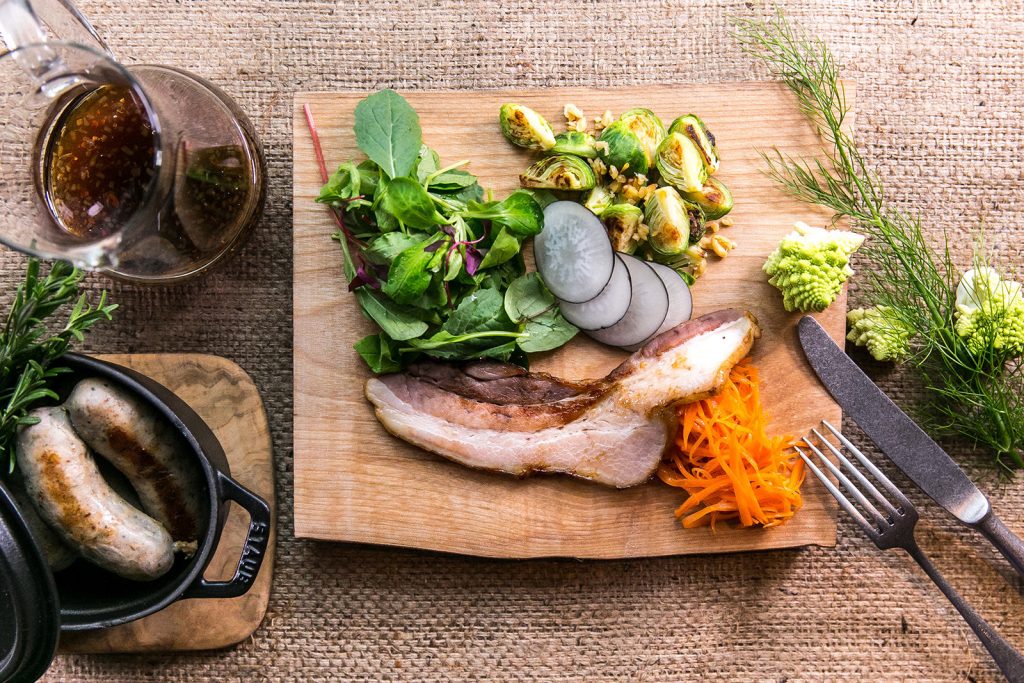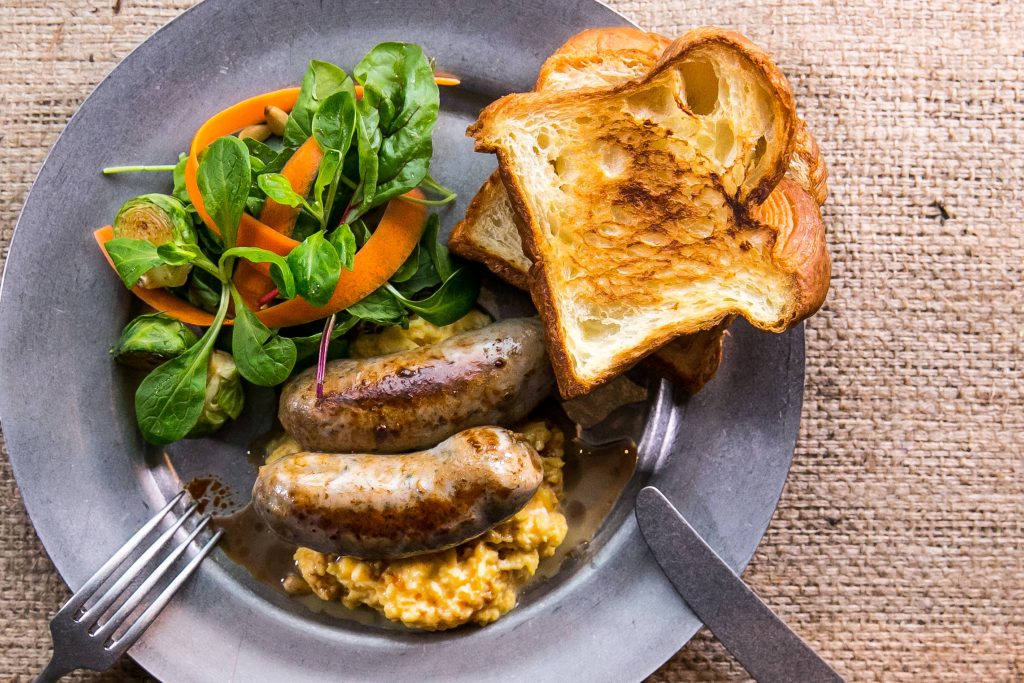 ~Find The Best Rates On Our Official Reservations Page~
We look forward to meeting you.