HOTEL THE FLAG
We have been spending our time talking about all of the wonderful places, foods and experiences surrounding HOTEL THE FLAG on this blog, but this time, let us take some time to tell you about ourselves.
The grand opening is upon us and we are excited to welcome all of our happy guests!
Less than five minutes from Shinsaibashi station and Nagahoribashi station you can find HOTEL THE FLAG. We are located in the middle of the bustling Shinsaibashi area, with many delicious restaurants and stylish clothing stores surrounding us.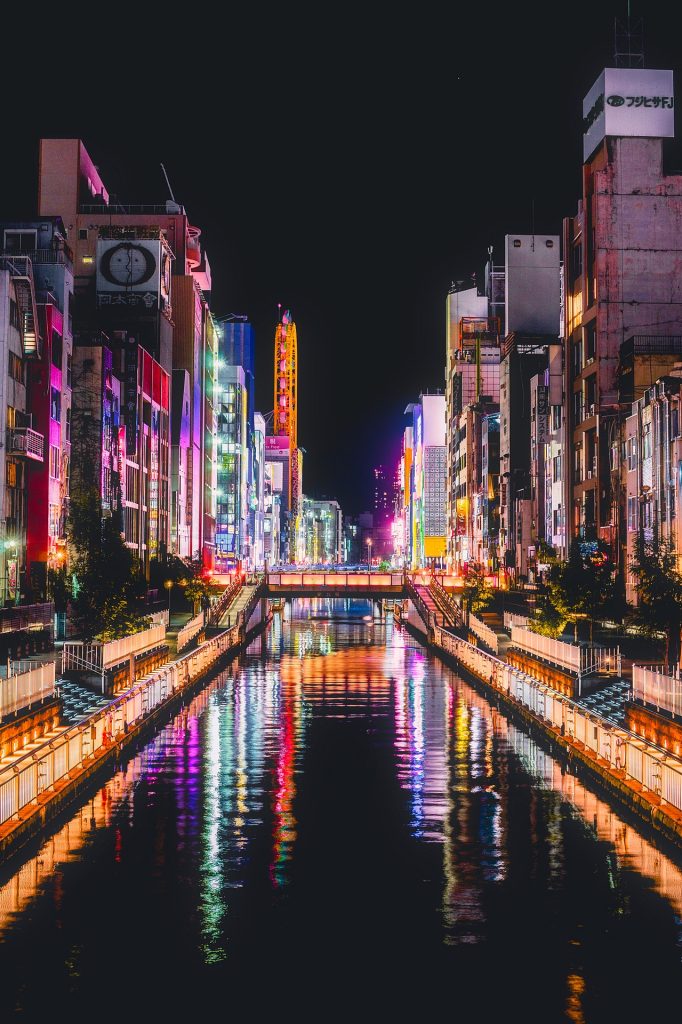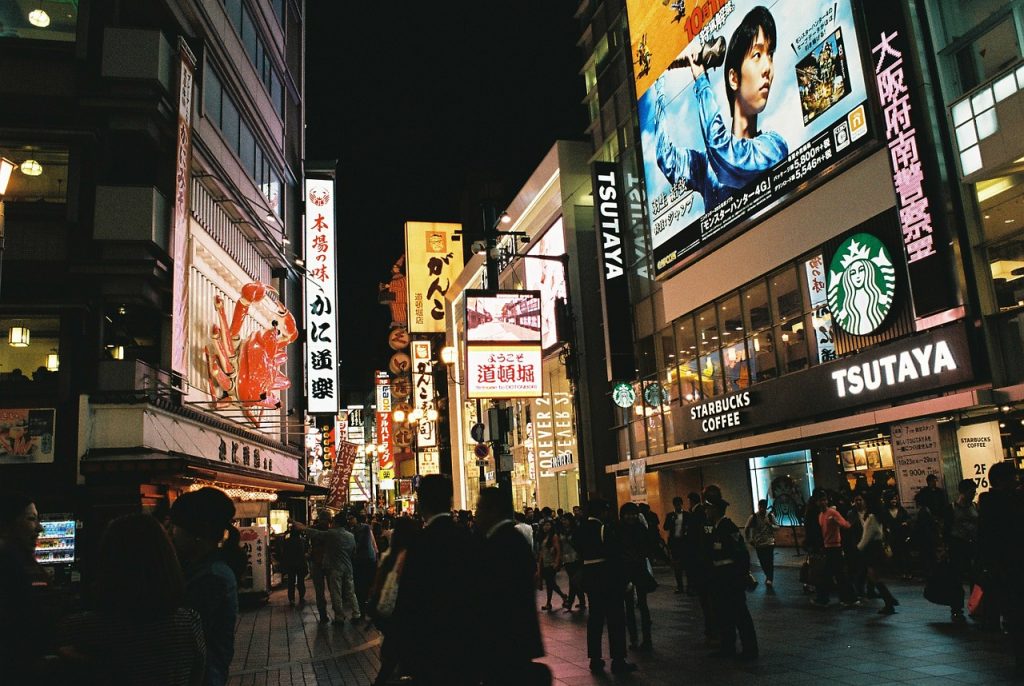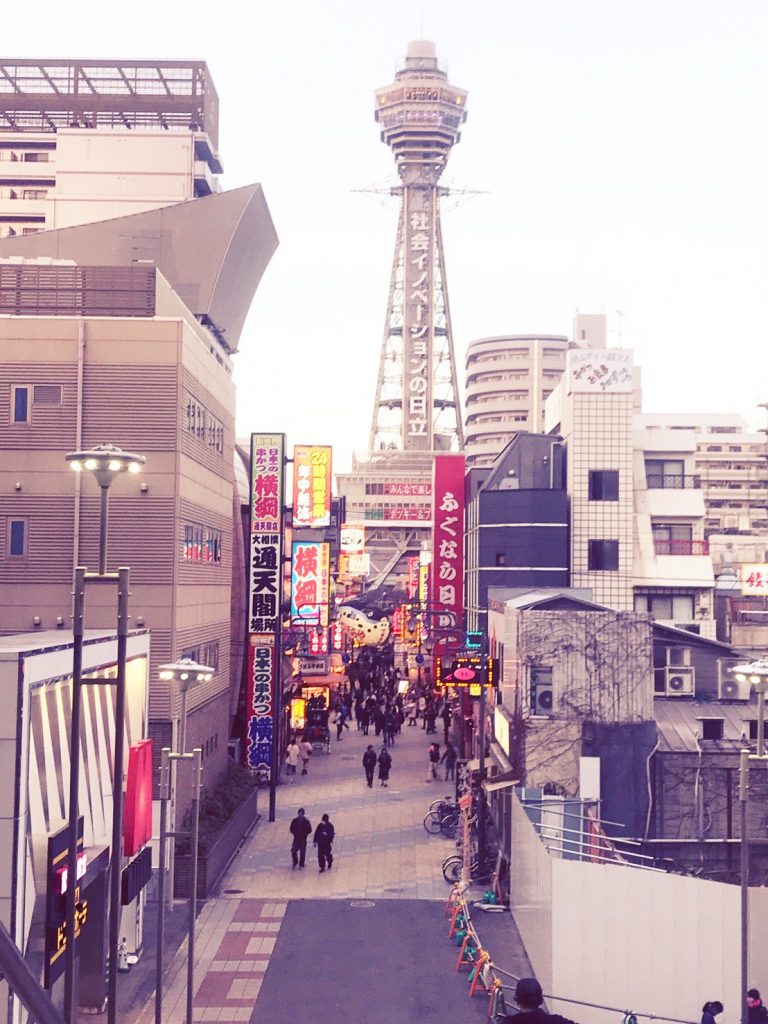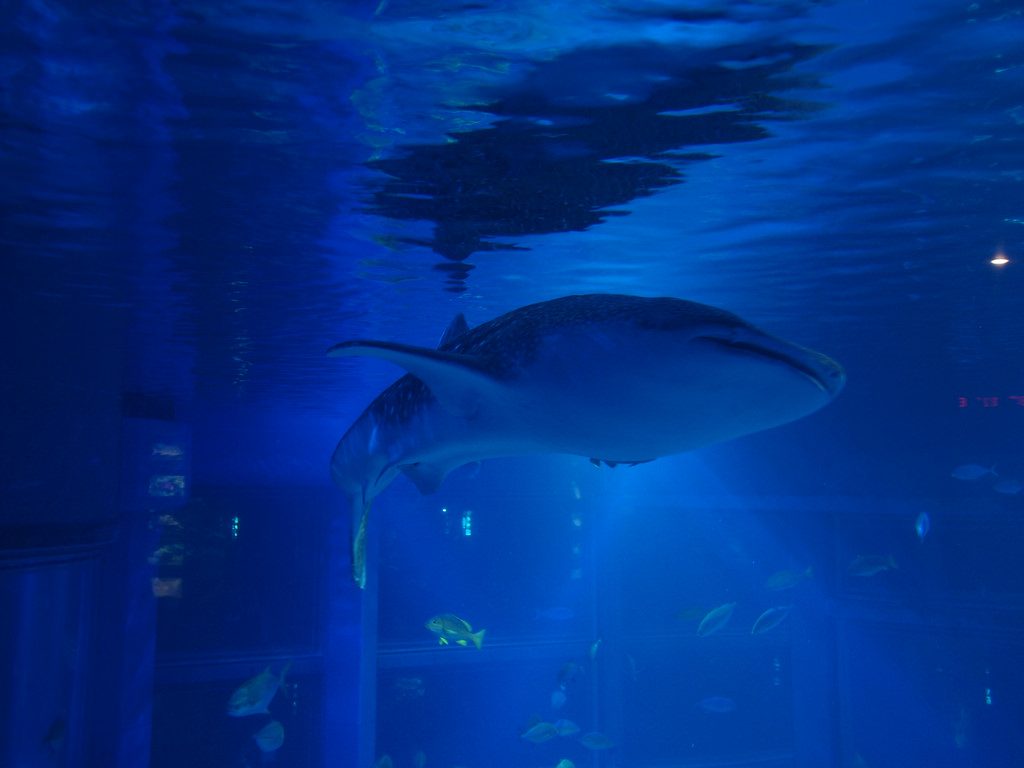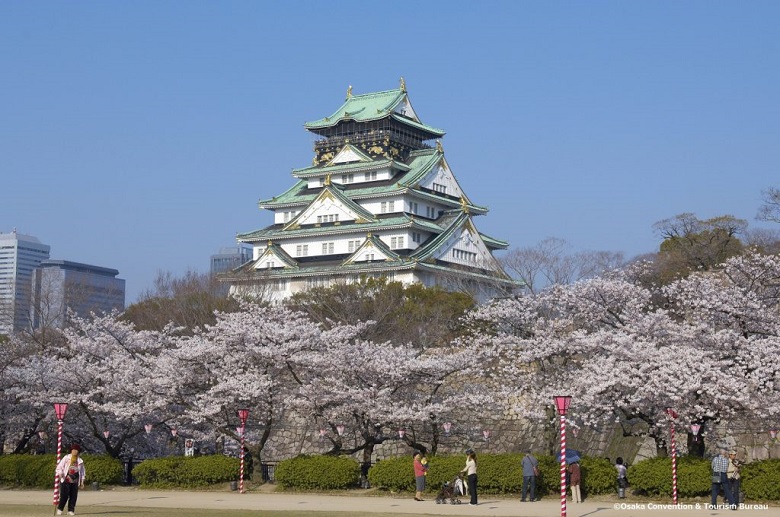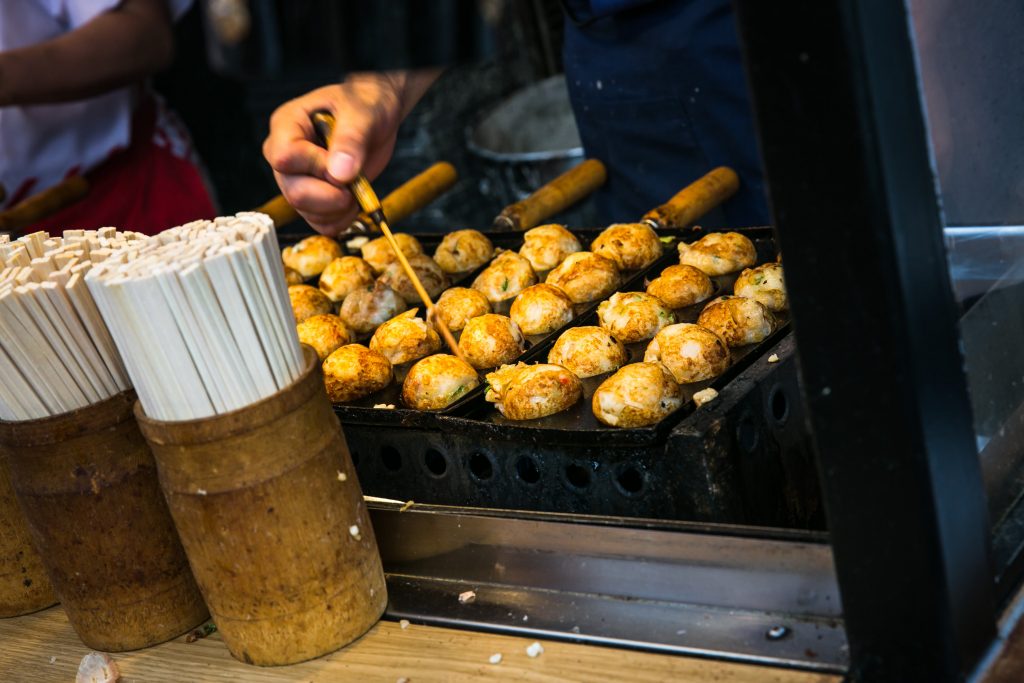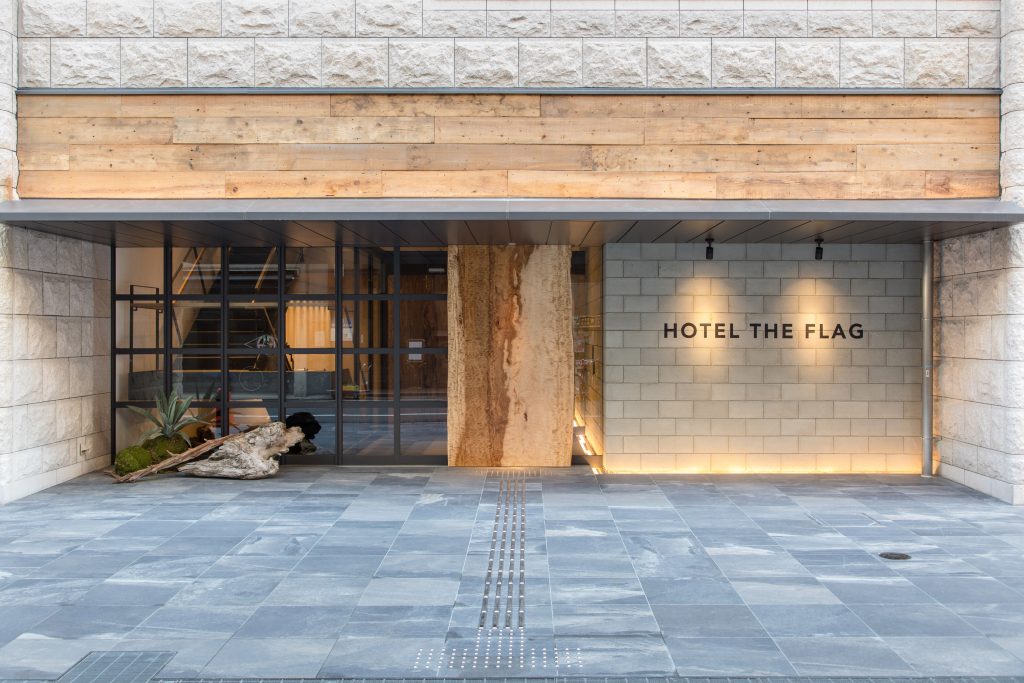 When you ride the elevator up to the second floor, our warm reception staff will be excitedly waiting to greet you. To the left of the front desk is our lounge. A warming fire and comfortable sofas and chairs are provided so guests can relax after their long adventures. To the right is our welcoming library filled with specially selected books for all to enjoy.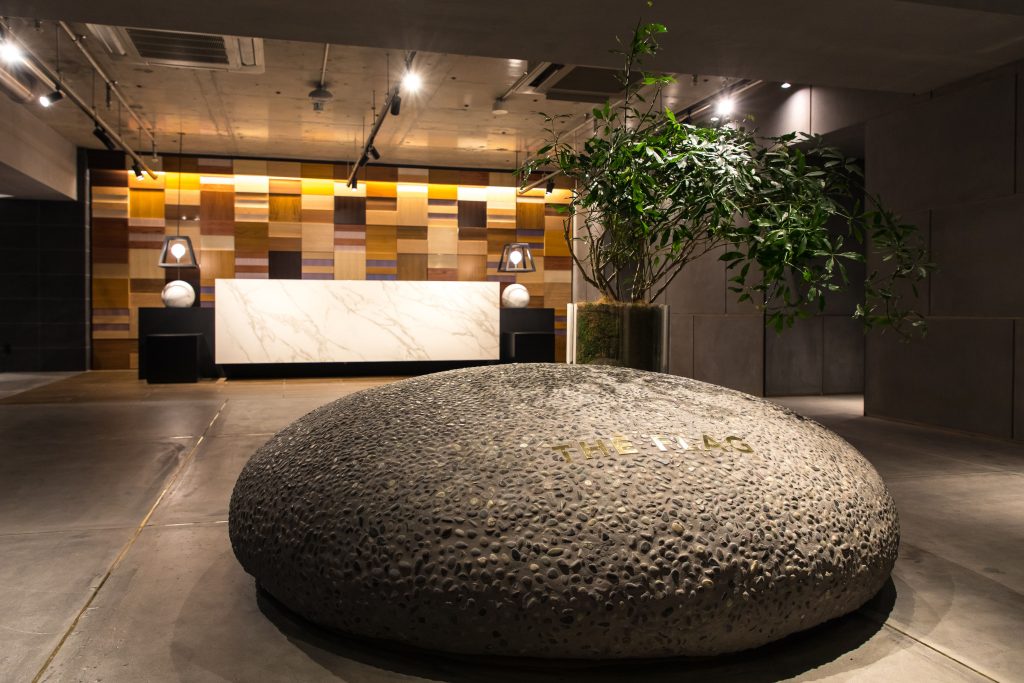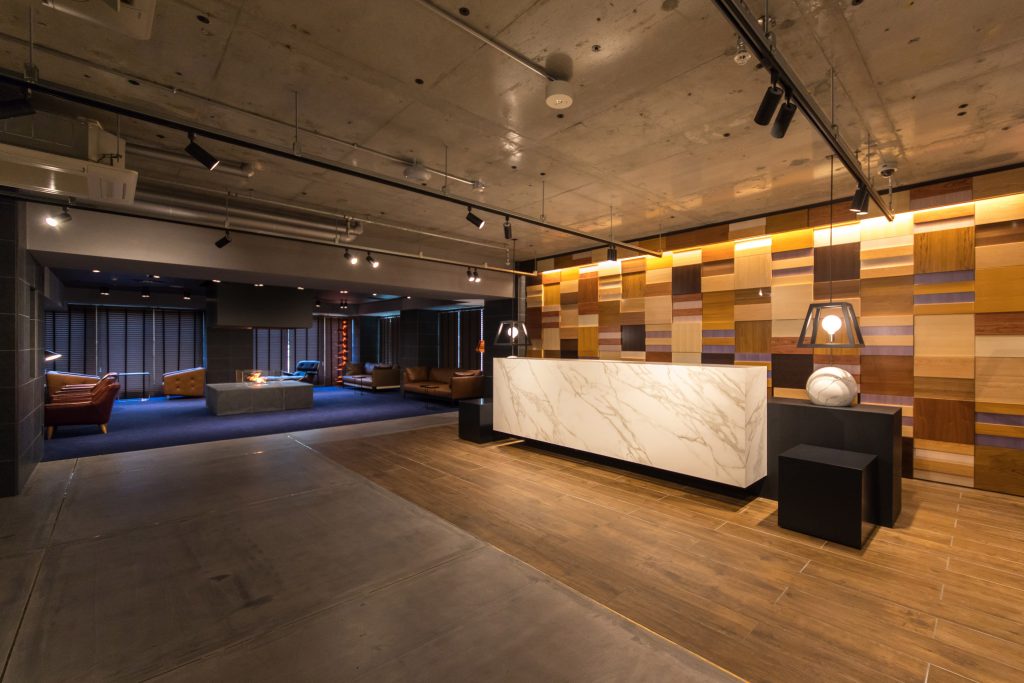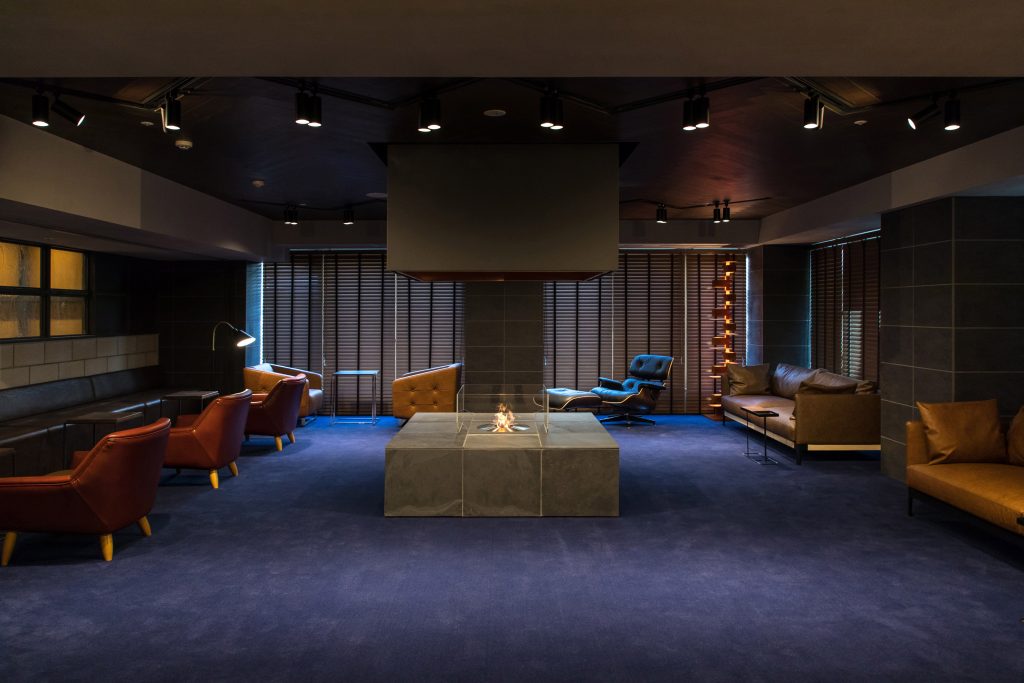 Across from the front desk, you will find the breakfast restaurant. Our talented chefs prepare a wide variety of different dishes every day for our guests to enjoy. Stylish dishes and silverware, delicious food, and smiling staff await our hungry guests each morning. We believe that after a long adventure, a good nights sleep and an amazing breakfast are the perfect way to prepare for your next adventure.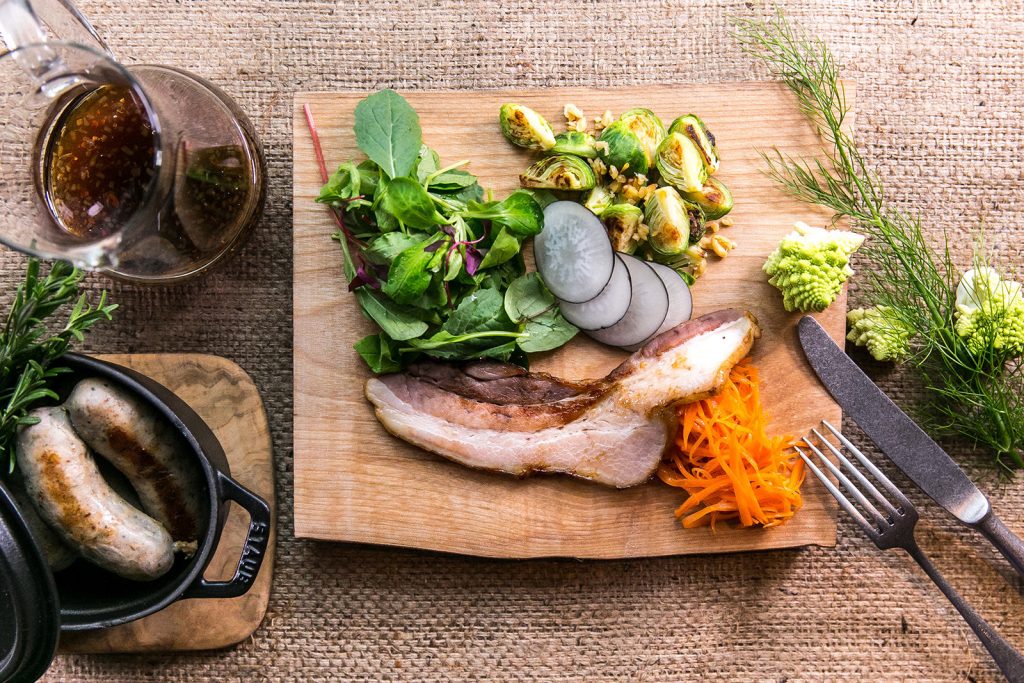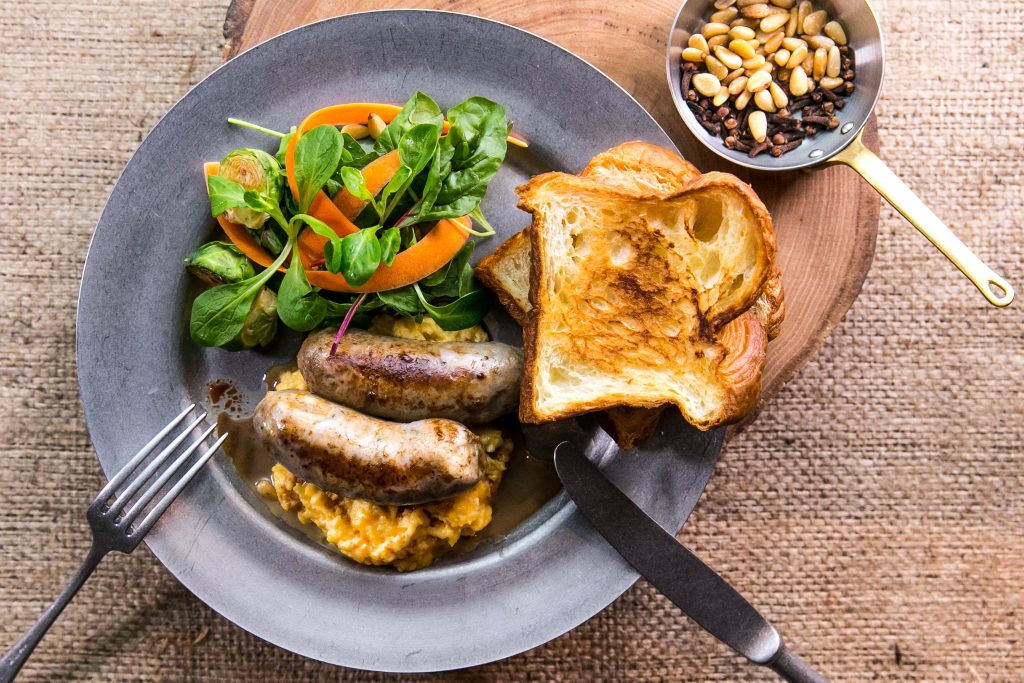 Last but not least, please have a look at our rooms!
The Double Room
The Double Room features one 170cm bed and a warming rain shower. A HANDY smart phone is supplied for customers to use during their travels, as well as luxurious amenities.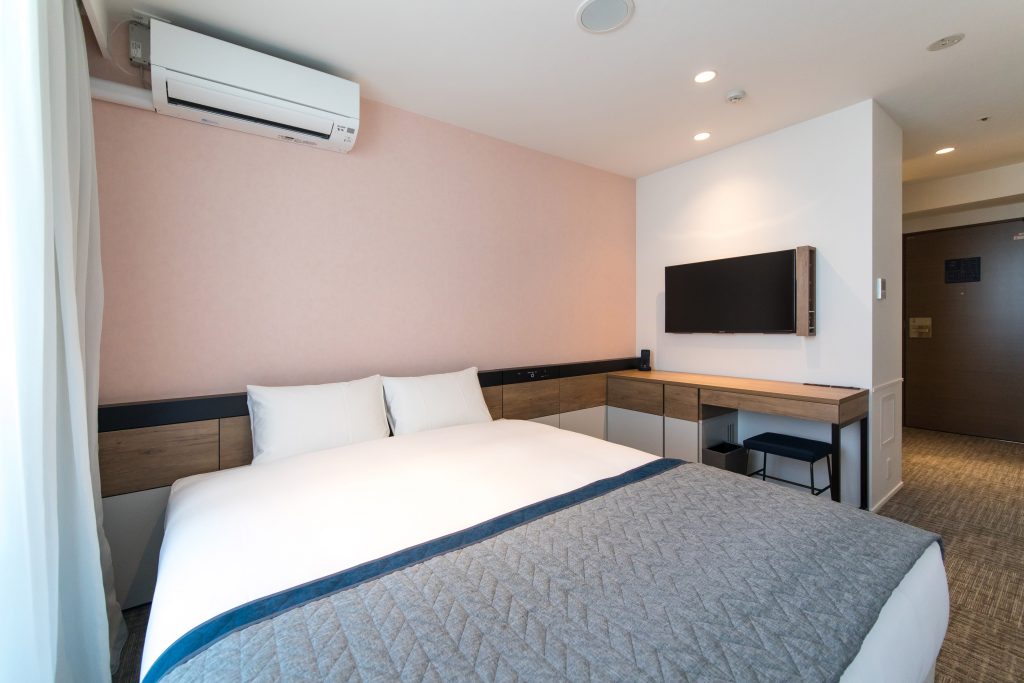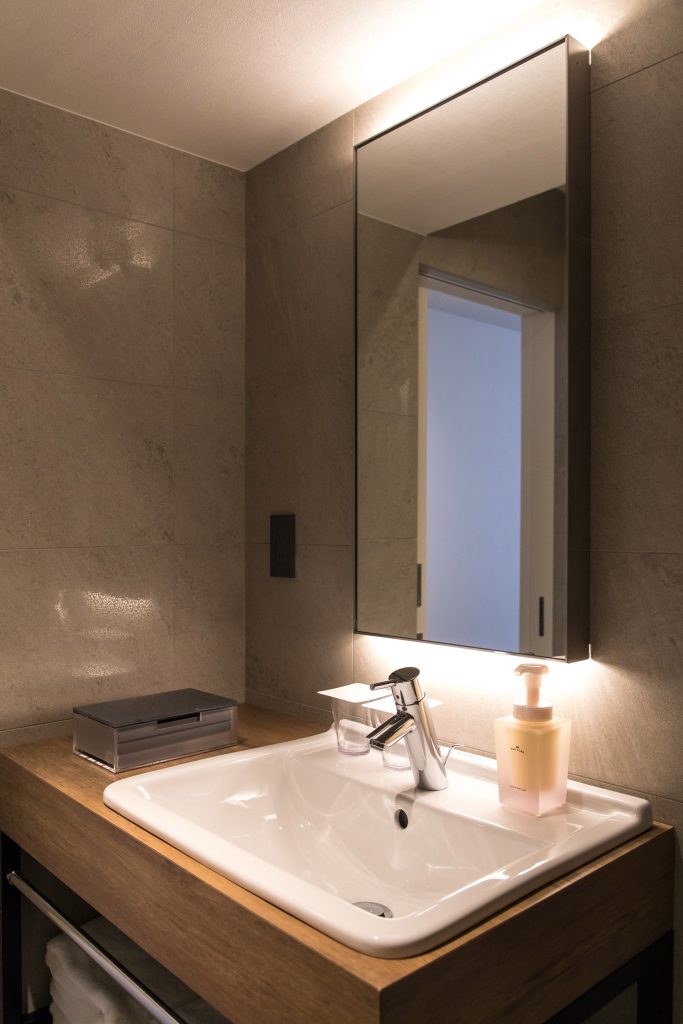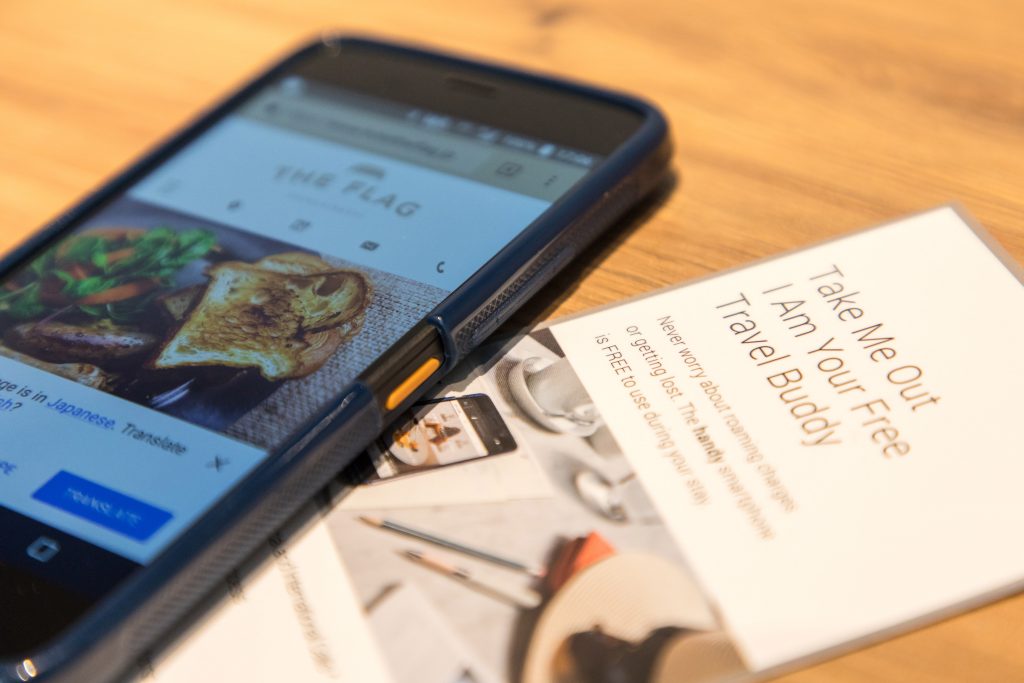 The Twin Room
The Twin Room features two 110cm beds. Similar to The Double Room, it comes prepared with a warming rain shower, HANDY smart phone, and all the luxurious amenities.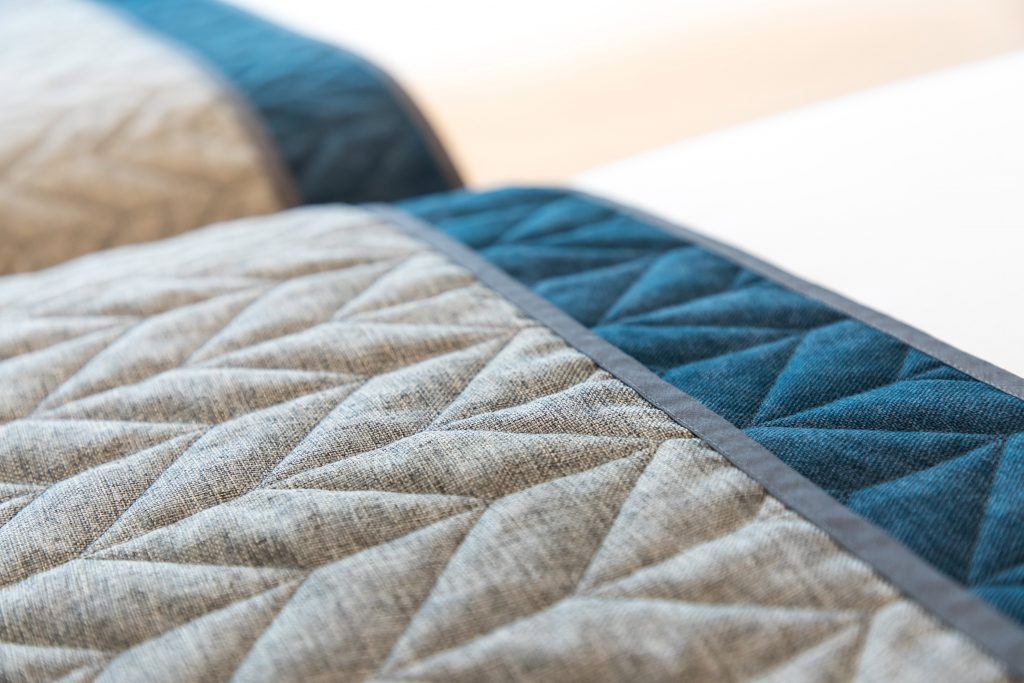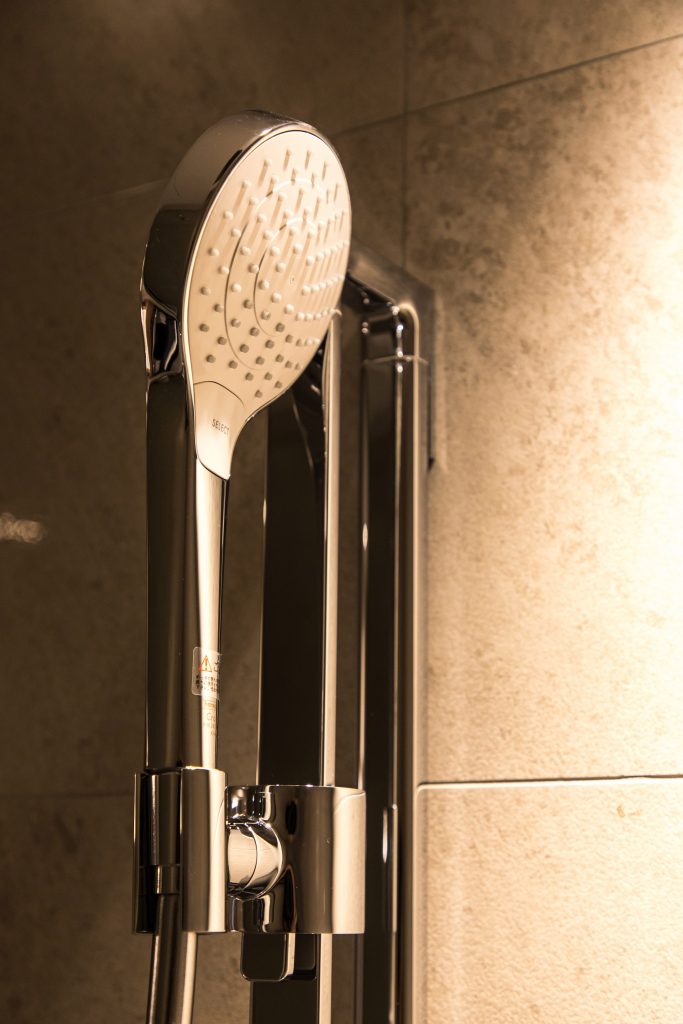 The Triple Room
The Triple Room is our only room with three beds. Two 110cm beds and one 90cm bed make up a room perfect for traveling with friends. And of course, this room includes a warming rain shower, HANDY smart phone and our luxurious amenities.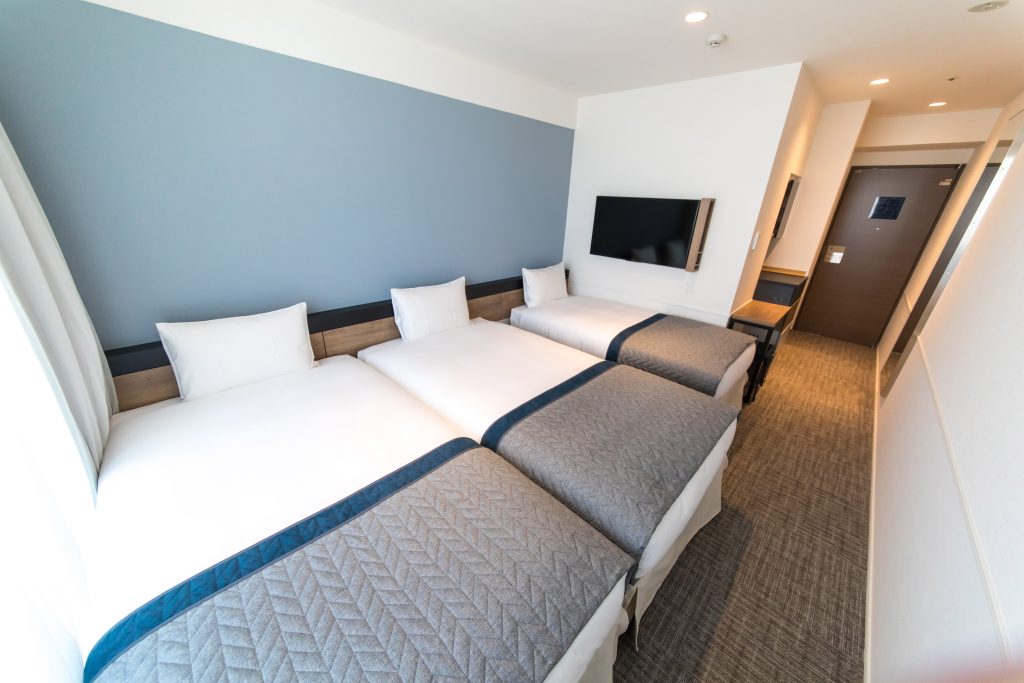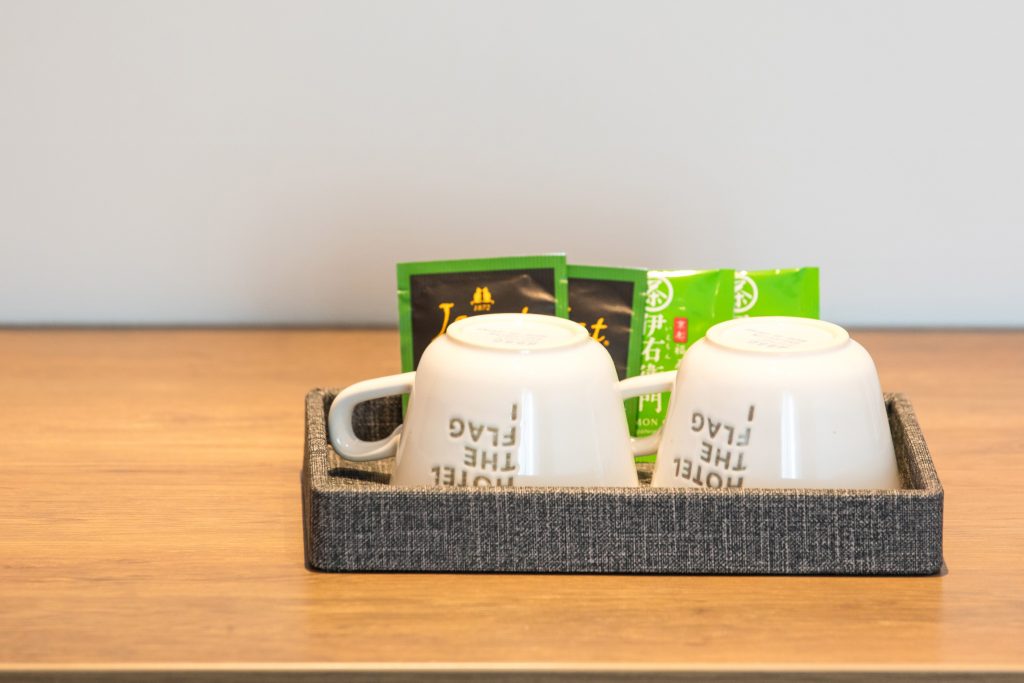 The Deluxe Double Room
The Deluxe Double Room is a spacious room with large windows and one 170cm bed. The room includes a spacious bathroom with a warming rain shower, relaxing bathtub to soak in and a HANDY smart phone and luxurious amenities.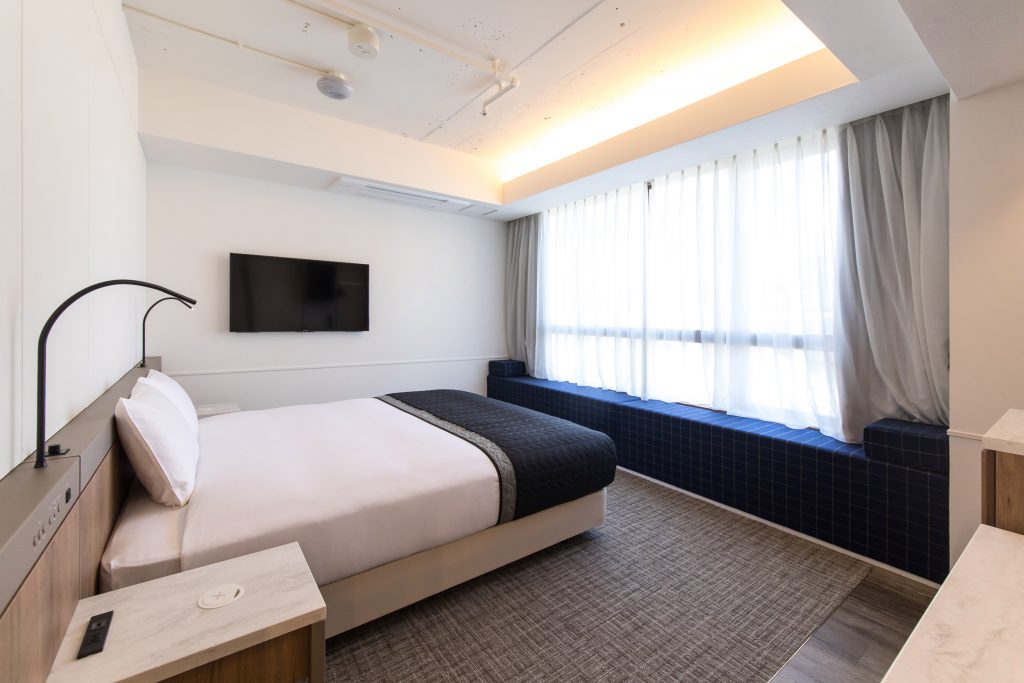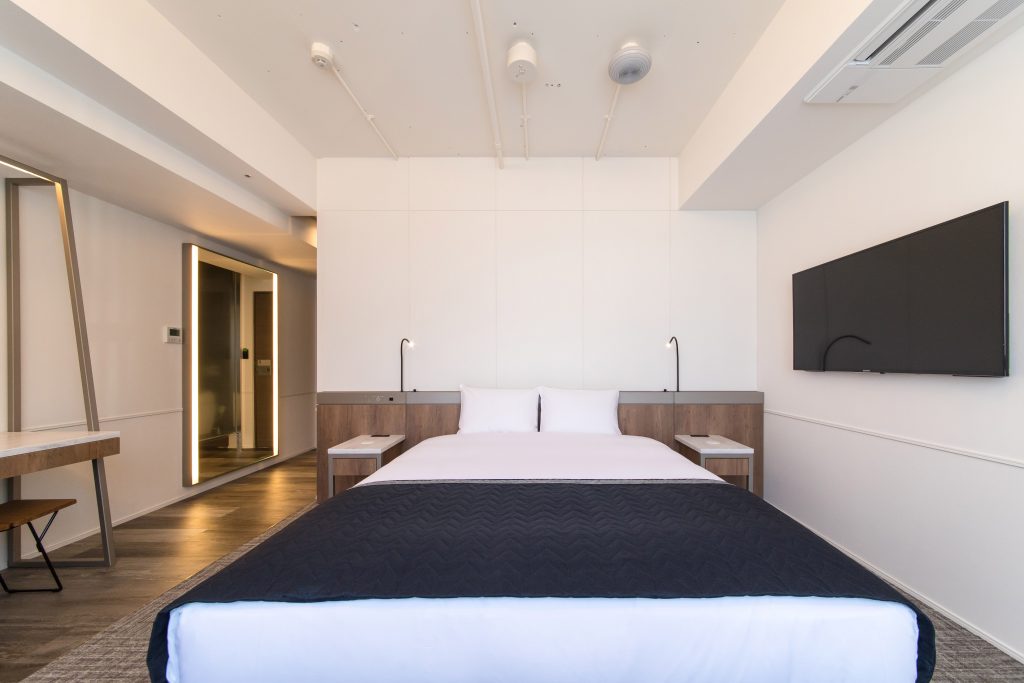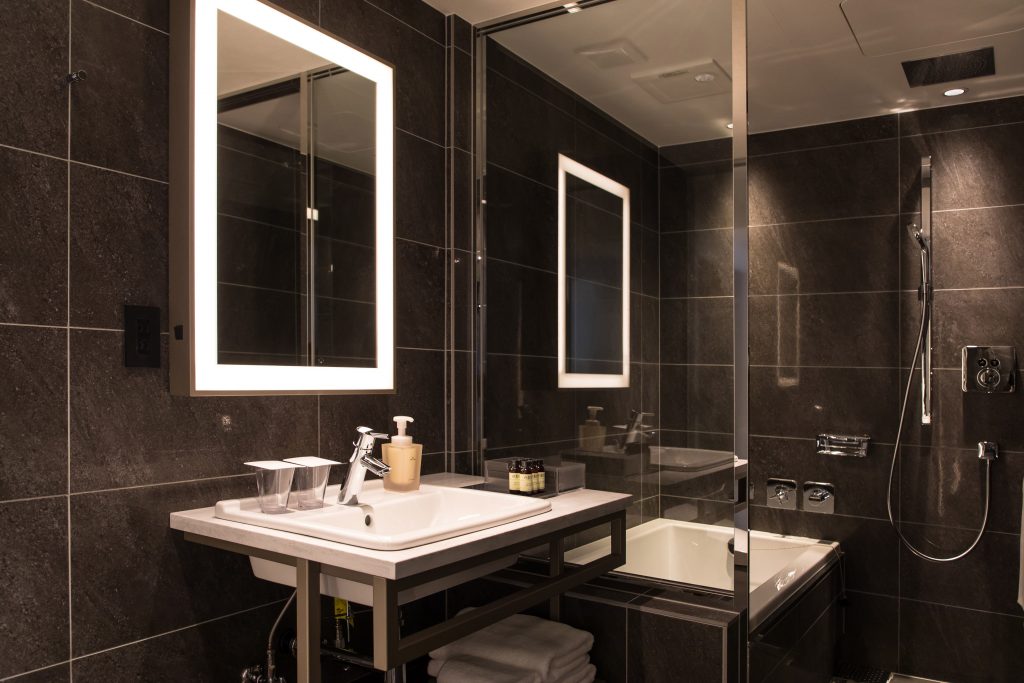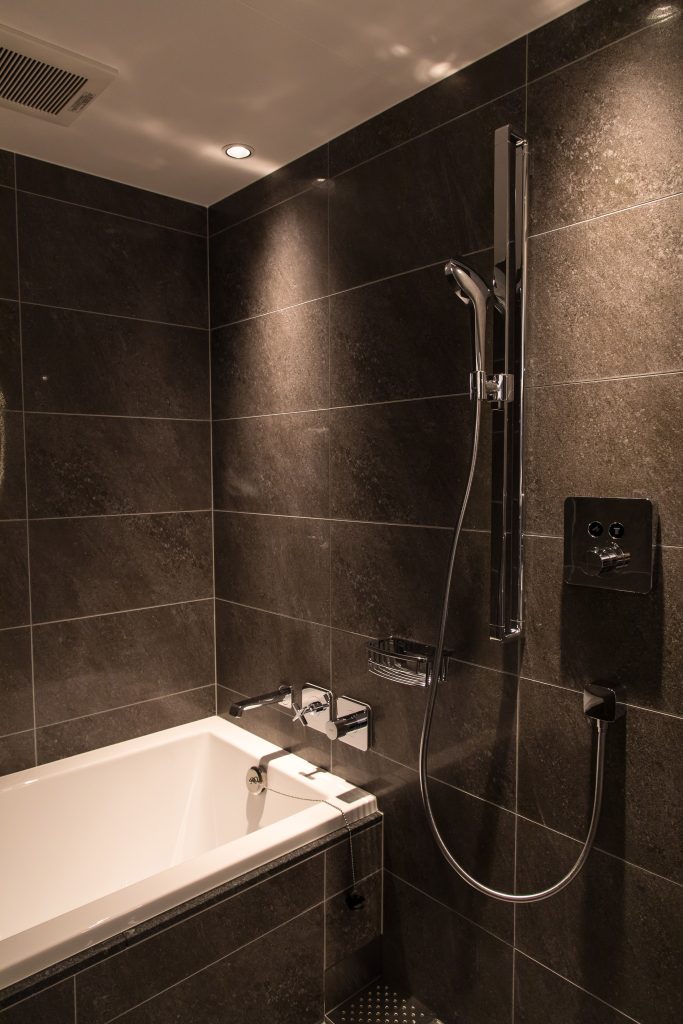 The Deluxe Twin Room
The Deluxe Twin Room has two 140 cm beds and is perfect for traveling groups of four! The room and bathroom are spacious and come equipped with a HANDY smart phone, luxurious amenities, a warming rain shower and relaxing bathtub.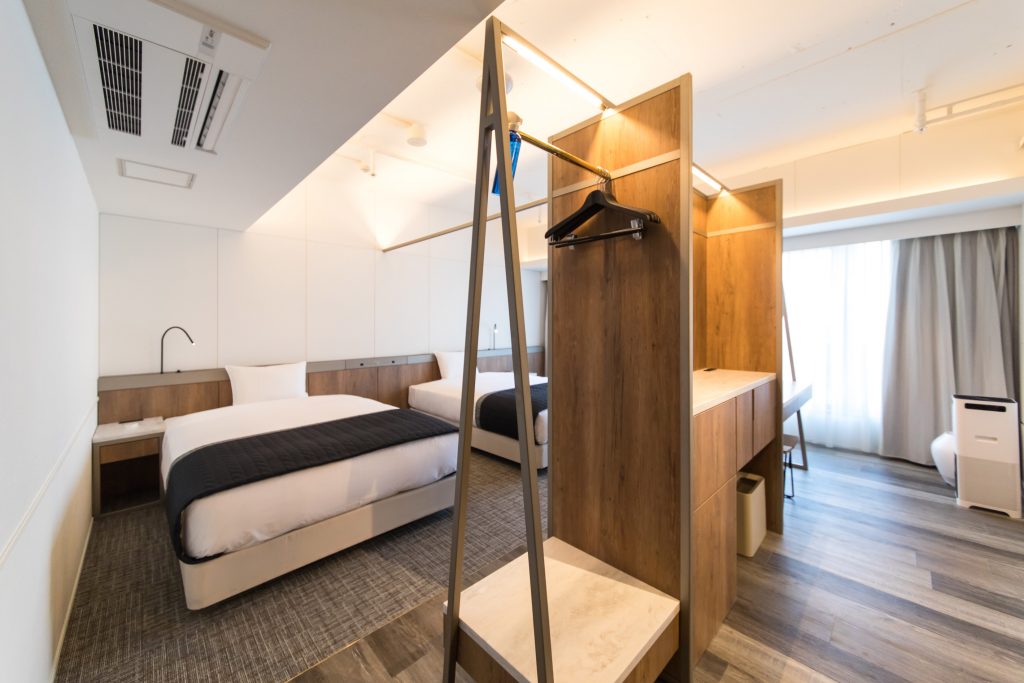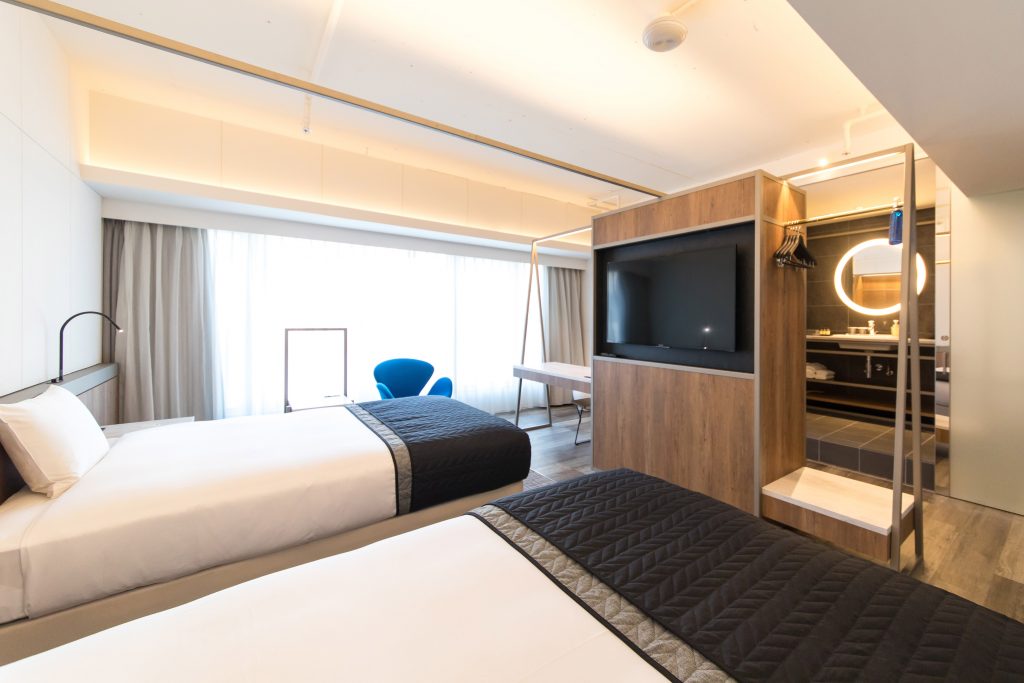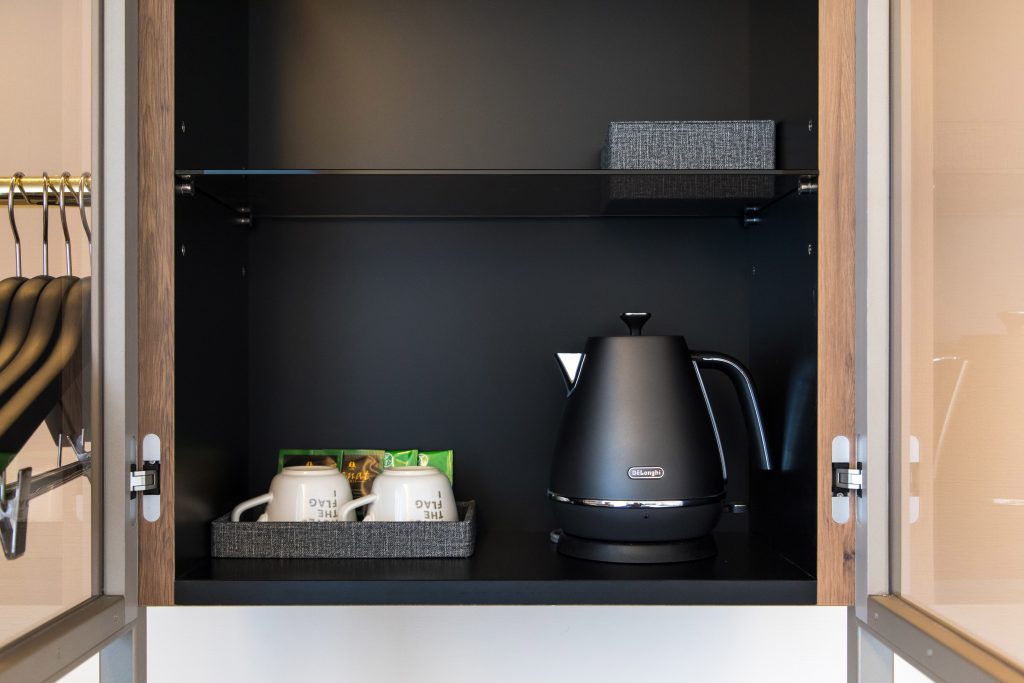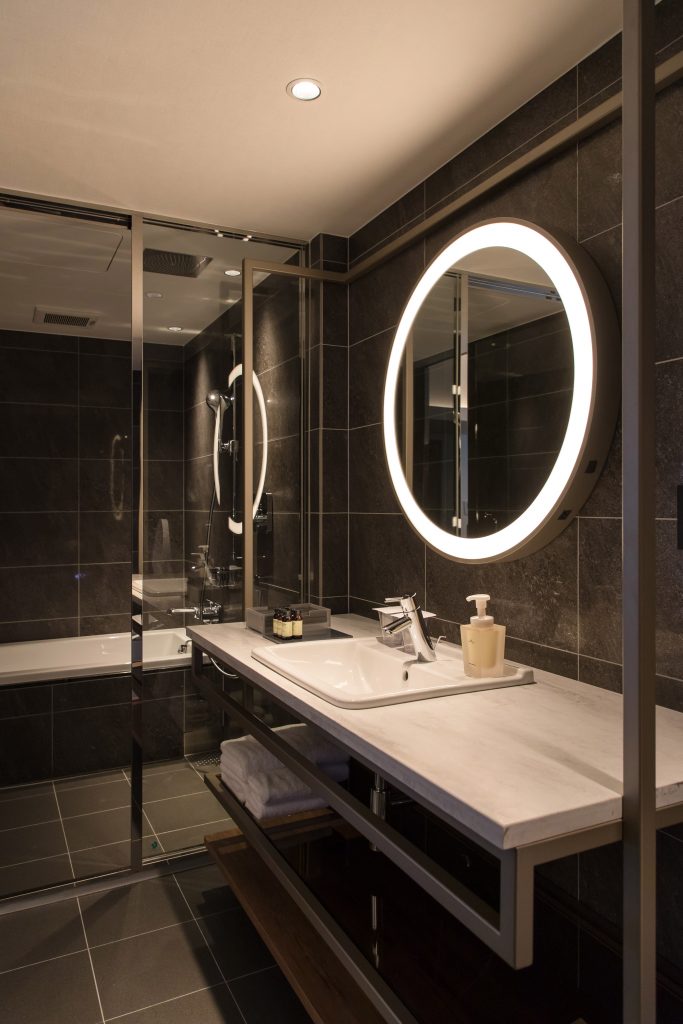 We Guarantee The Best Rates At Our Official Reservations Page
Thank you for reading until the end! We are happily awaiting you at HOTEL THE FLAG Shinsaibashi.
Reservations made through our official reservations page come with a guaranteed best rate.
Take a trip to Osaka, Japan and experience our food, culture, history, sights, inovations, and all the rest.