One Of Osaka's Many Delicious Spots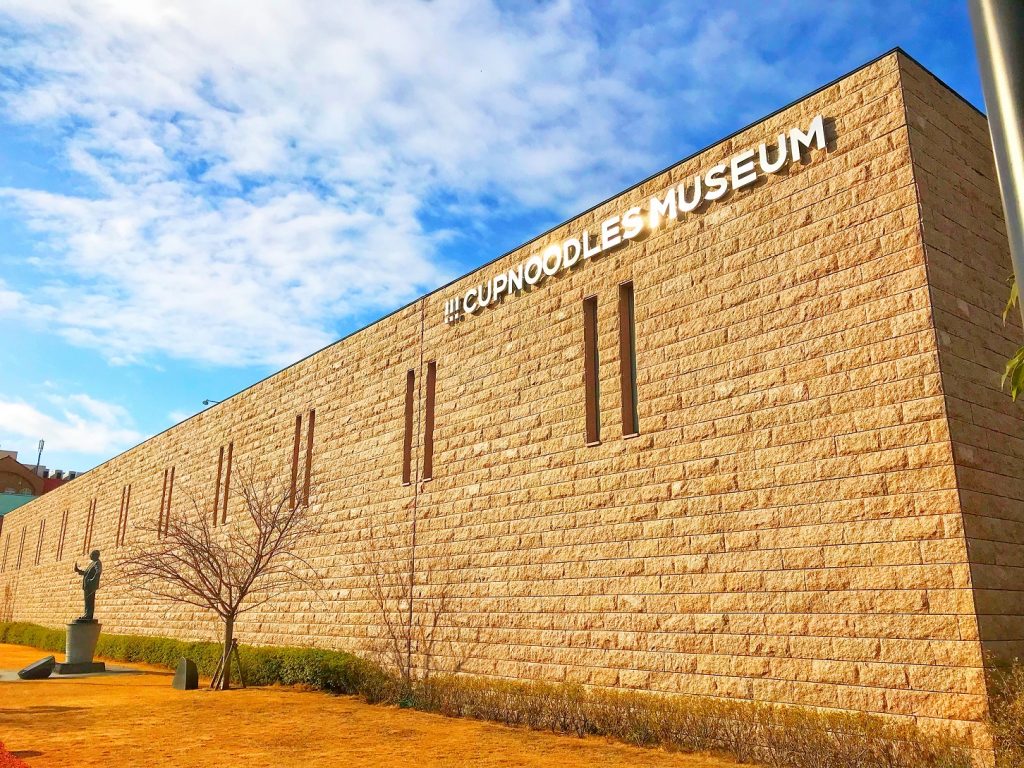 There are many types of instant noodles throughout the world by many different makers but sometimes you just want to enjoy the original, don't you? Did you know that the famous Chicken Ramen and Cup Noodle were born in Osaka?
Let's take a look at the Cup Noodle Museum located in Ikeda, Osaka. It's a great spot to enjoy on your vacation!
Getting to the museum is as easy as taking the Hankyu train from Umeda Station. You will arrive at Ikeda Station within 20 minutes and the museum is about a five minute walk from there.
Once you enter the musuem, you will find plenty of interesting attractions!
Let's Learn The History of Instant Ramen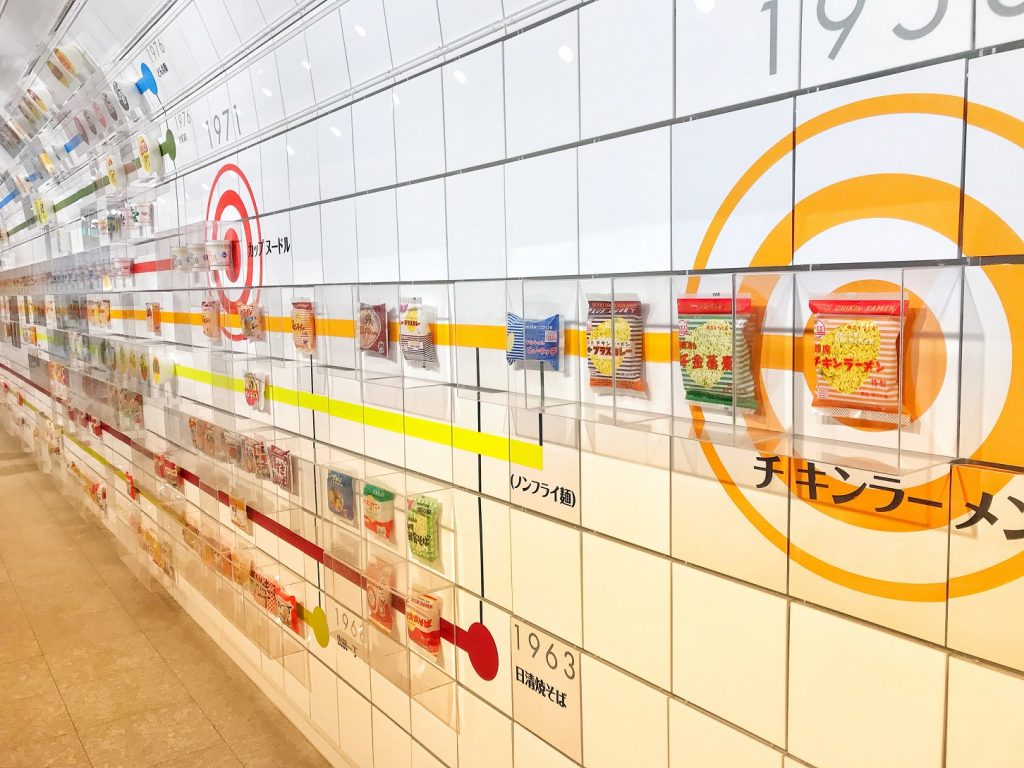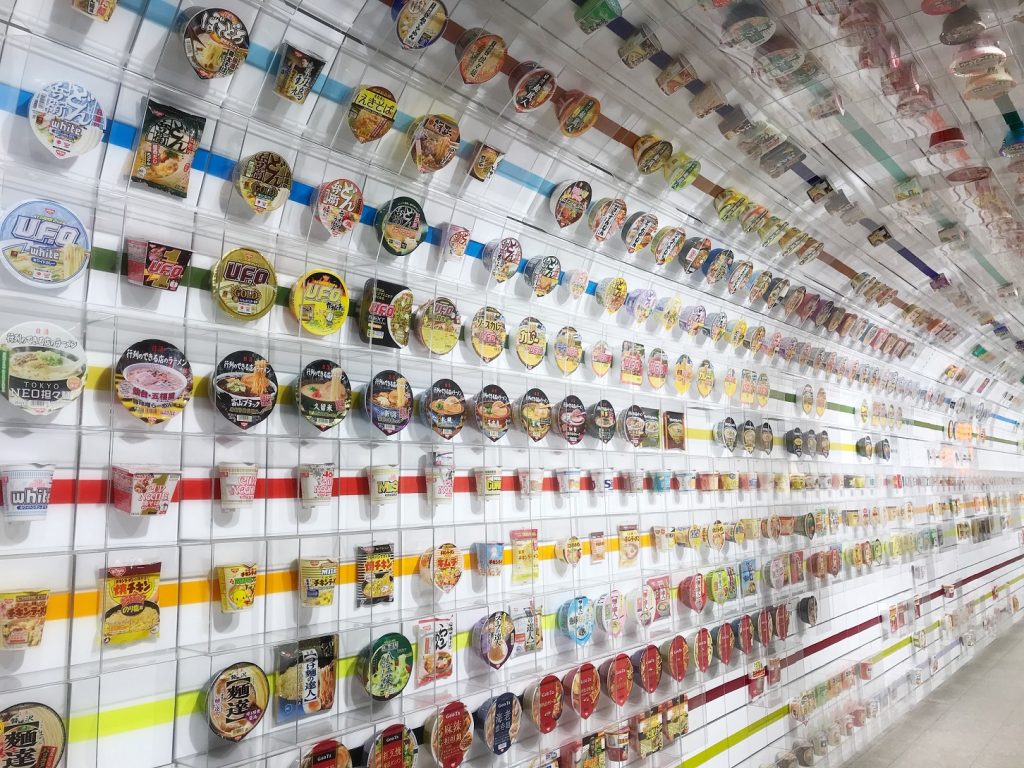 The first thing you'll find in the museum is The Instant Ramen Tunnel!
There are over 800 different instant ramens on display on the wall, starting with the first Chicken Ramen released in 1958 and continuing on and on until the most recently released instant ramens! Try searching through the ramens and seeing how many you've eaten!
The Birth of The Chicken Ramen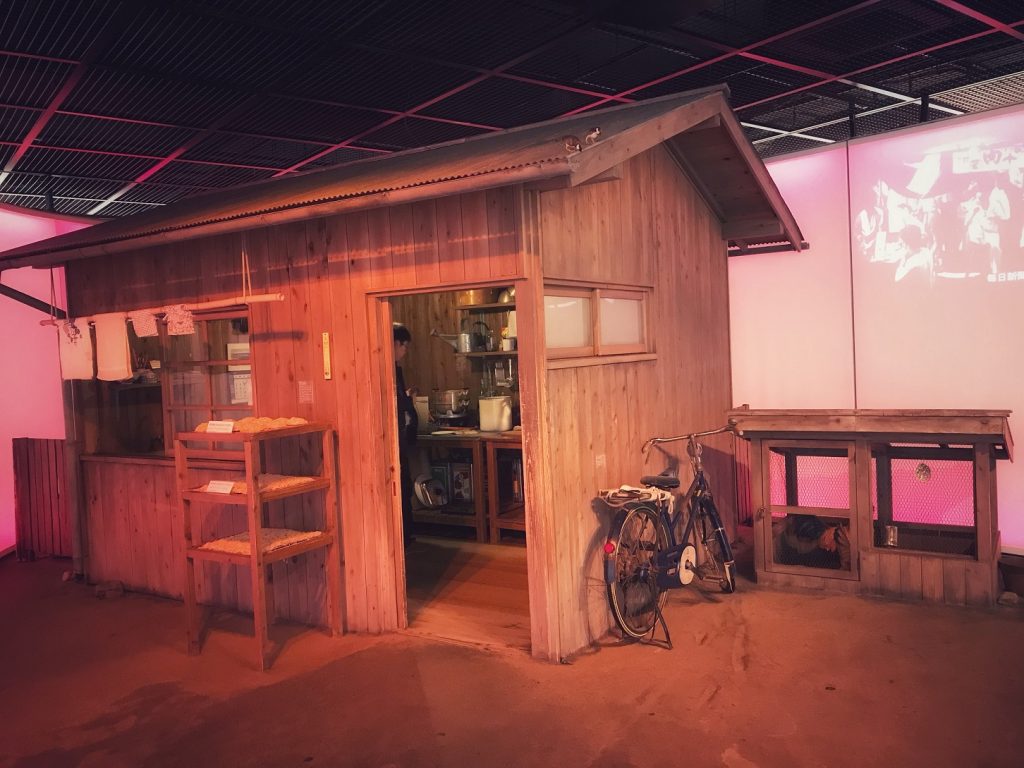 This small shed is a recreation of the shed that Chicken Ramen father, Ando Momofuku did all of his ramen research in. There are many recreations of utensils and tools that were used by Momofuku inside.
Create Your Own Original Cup Noodle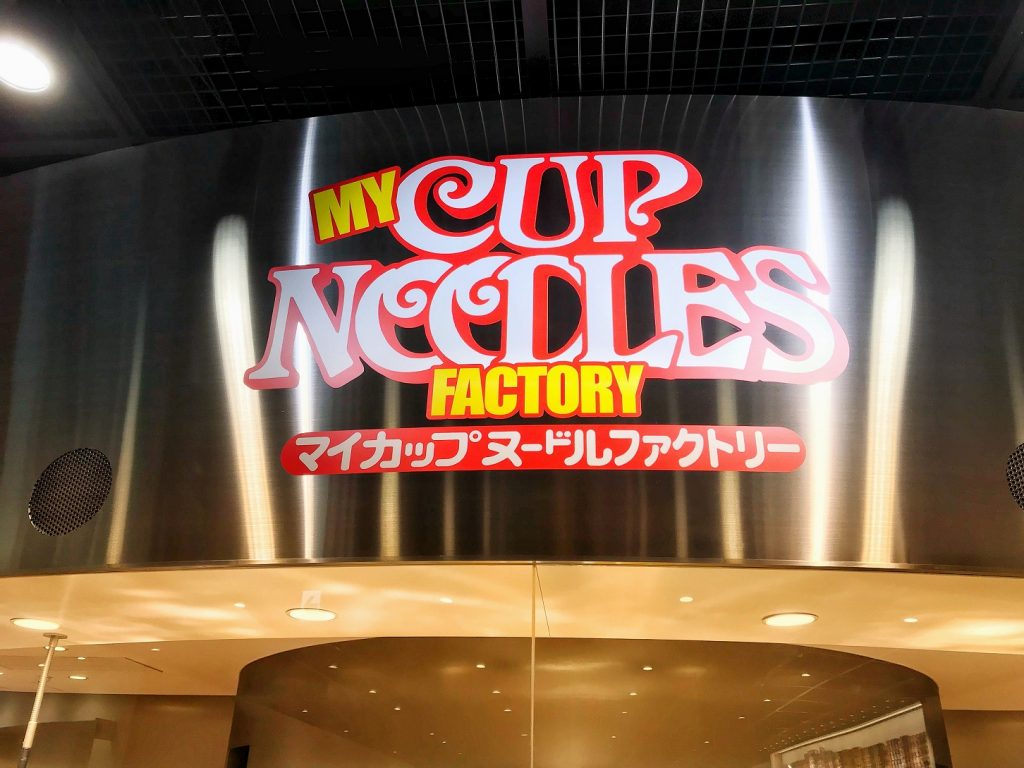 At the My Cup Noodle Factory inside the museum you can create your own original cup noodle!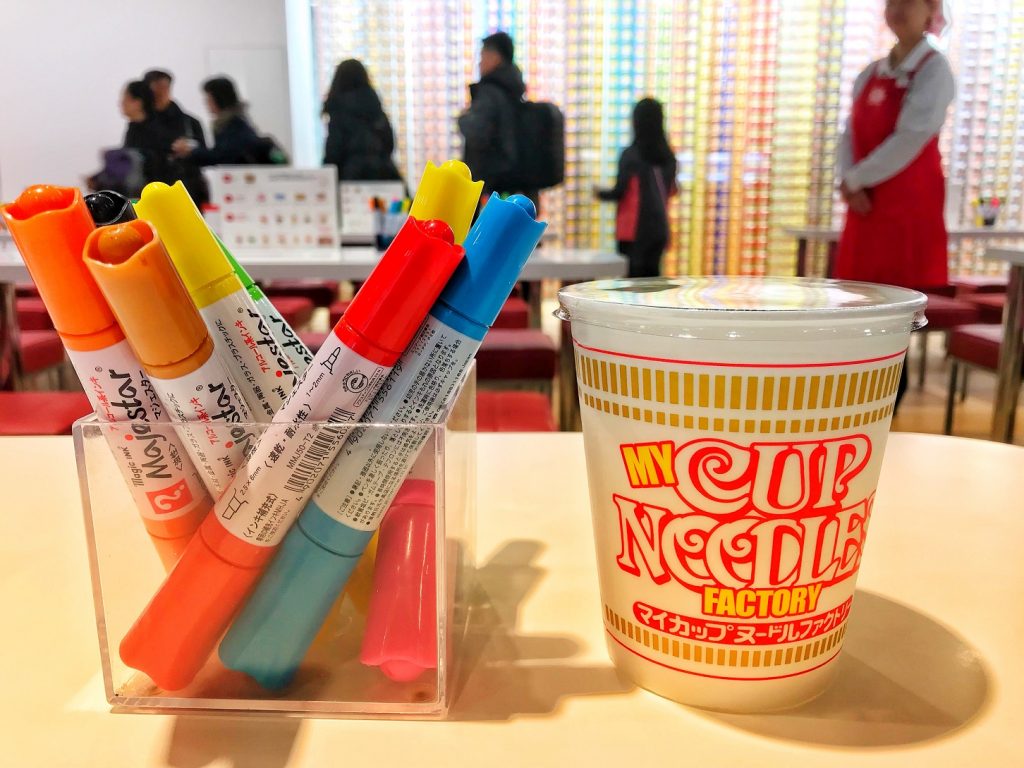 First, you pay 300 JPY for your cup and can spend as much time as you like coloring and decorating the packaging. Not only will the flavor be original, but also the package!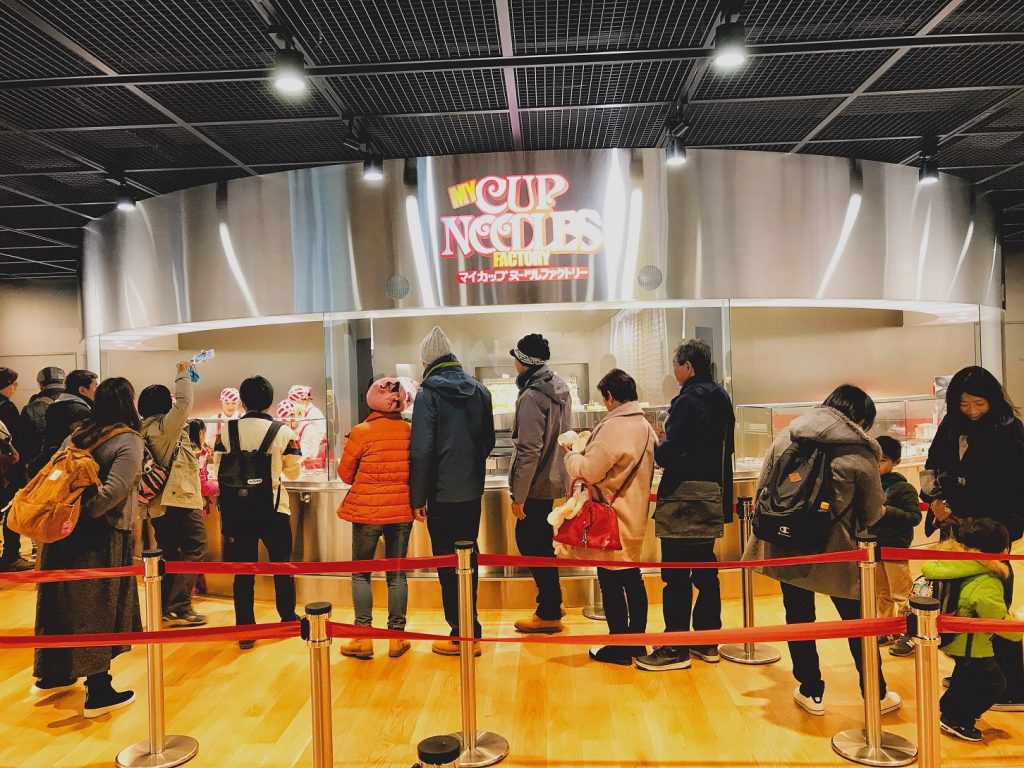 After you've finished your beautiful package, you get to choose the flavors and ingredients!
There are four different soup flavors and  12 different ingredients. For each cup noodle, you can choose one soup flavor and up to four ingredients. This means there's 5,460 different possibilities for the instant ramen you make!
You can also choose the same ingredient multiple times and, for example, make the world's most onion-y ramen or other strange ramens.
What type of instant ramen do you want to make?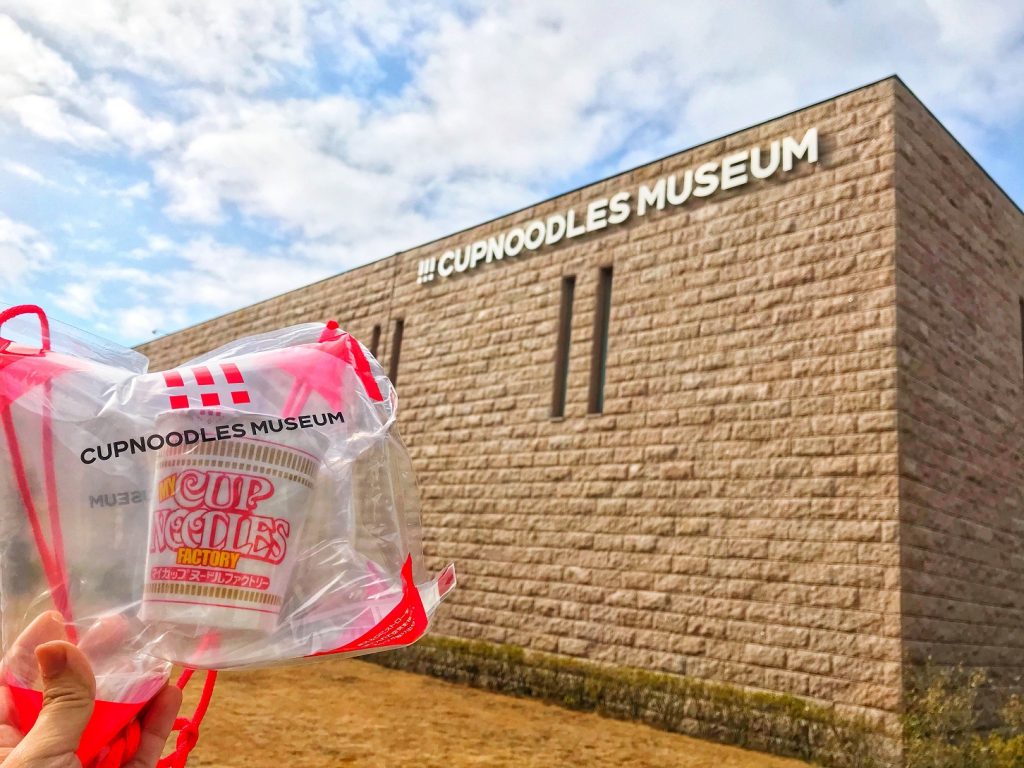 There are even more interesting attractions within the museum, but we don't want to spoil all of the surprises for you.
When you're visiting us in Osaka, take the time to check it out!
LOCATION
8-25 Masumi-cho, Ikeda-shi, Osaka 563-0041, Japan
TEL: 072-752-3484 (9:00 〜 16:00 during opening hours)
Entrance – free
Chicken Ramen Factory fee
Elementary school students – 300 JPY
Middle school age and up – 500 JPY
My Cup Noodle Factory
1 cup – 300 JPY
※All prices are tax included
Make The Most Out Of Your Stay At HOTEL THE FLAG
HOTEL THE FLAG is located in the middle of bustling Shinsaibashi where people from all over Japan and all over the world come to enjoy themselves. Enjoy some downtime during your travels in our comfy rooms and warm lounge.
Luxurious Front Lounge
Here at HOTEL THE FLAG we have paid close attention to all the details so that our guests can enjoy every bit of their travels.
We have a warm fireplace set up next to our front recepetion with comfortable sofas to sink into and relax in.
Enjoy the Fluffy Beds in The Standard Twin Room
The Standard Twin Room comes with 110cm wide beds to get a good night's sleep in.
The bathrooms include a luxurious rain shower.
※Bathtubs are only included in Deluxe rooms.
Delicious Breakfast To Start The Day
HOTEL THE FLAG's location is perfect for enjoying your stay in Osaka! We have a delicious buffet style breakfast to fill our guests with energy for their day of adventure in the city!
Our skilled chef chooses the best ingredients to create our breakfast which can be enjoyed with all five senses.
The delicious dishes are laid out on the buffet table waiting for guests to come and enjoy their beautiful tastes on our stylish tableware. A wonderful start to a wonderful trip!
Reservations from April 2018 can be made through our official reservations page!
Until the grand opening we are only accepting internet reservations.
〜Find The Best Rate For Your Trip〜
We look forward to meeting you.