During your time in Osaka we're sure that you're going to want to eat some local foods.
Such as our local speciality, delicious okonomiyaki!
It's made by mixing up a lot of savory batter and cabbage and tossing it all onto a grill with a choice of your favorite toppings, pork, beef, seafood, etc. After it's all fried up, you cover it with the famous okonomiyaki sauce (known only as, 'sauce' by locals) and mayonnaise, katsuobushi (bonito flakes) and aonnori (seaweed flakes).
We have mentioned okonomiyaki on our blog before, in our konamon post. However, this time we're going delve deeper and introduce some evolutions of the beloved okonomiyaki.
First, let's take a look at the standard okonomi: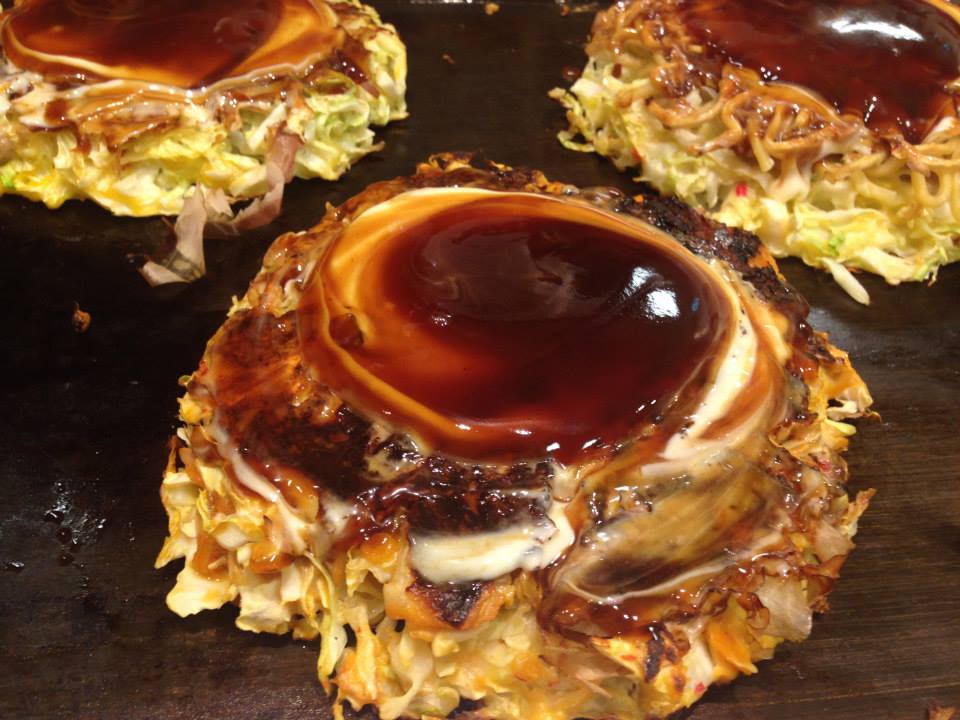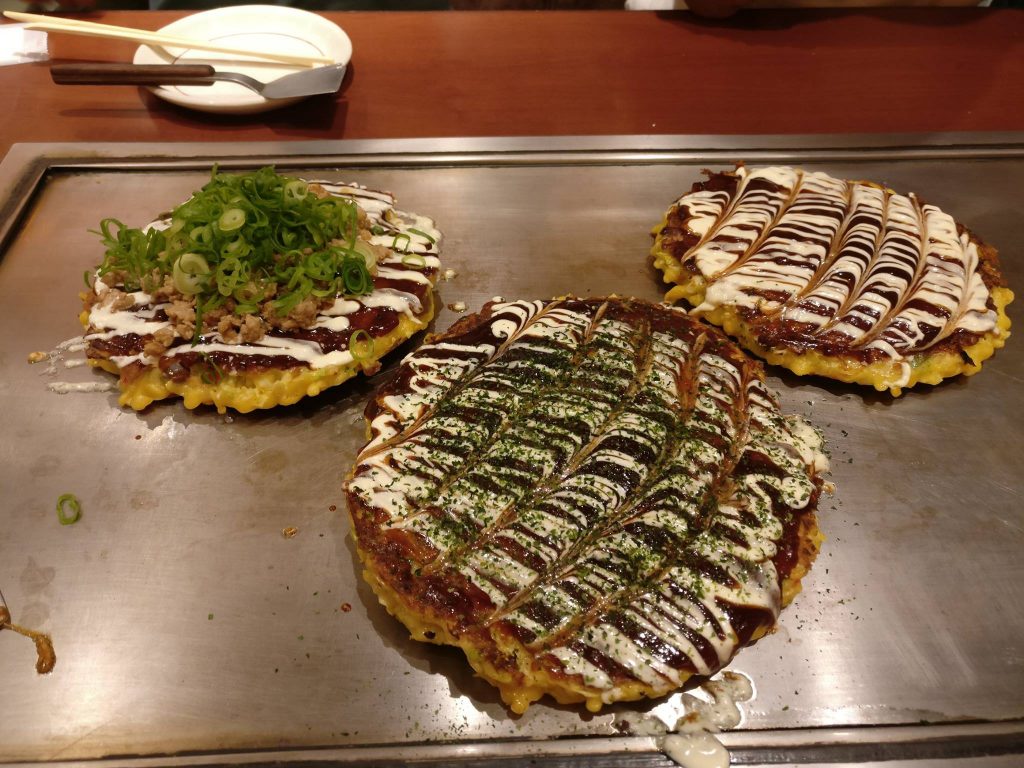 You may notice that each restaurant has their own style when it comes to the mayonnaise, sauce, katsuobushi, and aonori. In most restaurants, the okonomiyaki will be cooked on a large grill built into the table you'll be sitting at. Some restaurants will, however, cook it first and then bring it to your tables grill, where you can eat leisurely while it stays warm. Other restaurants, while quite rare, may not even have the grill built into the table.
Pon-Poco-Tei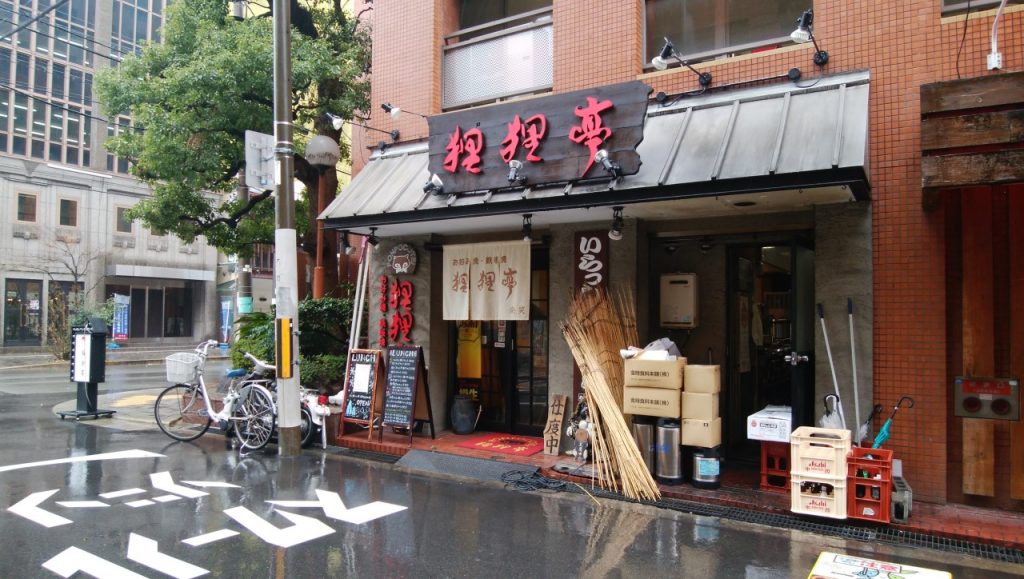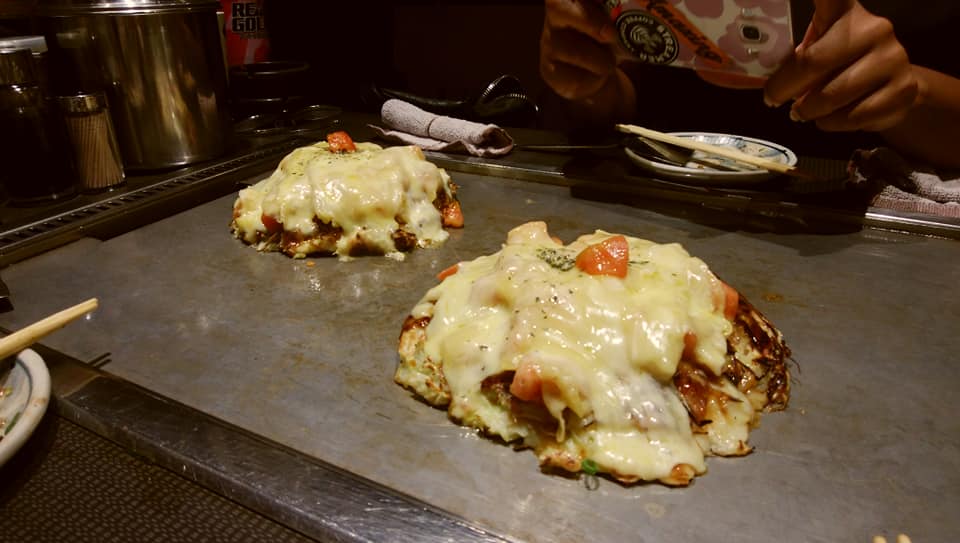 This beautiful okonomiyaki features rarer toppings: cheese and tomato. Many people often describe okonomiyaki as a Japanese pancake or a Japanese pizza; and this one certainly lives up to the name of Japanese pizza. You can find this delicious item, as well as others such as: oyster okonomiyaki or mochi cheese okonomiyaki, at a restaurant called Pon-Poco-Tei, 15-minutes walking distance to the west of us near the popular shopping distract Orange Street.
DENNER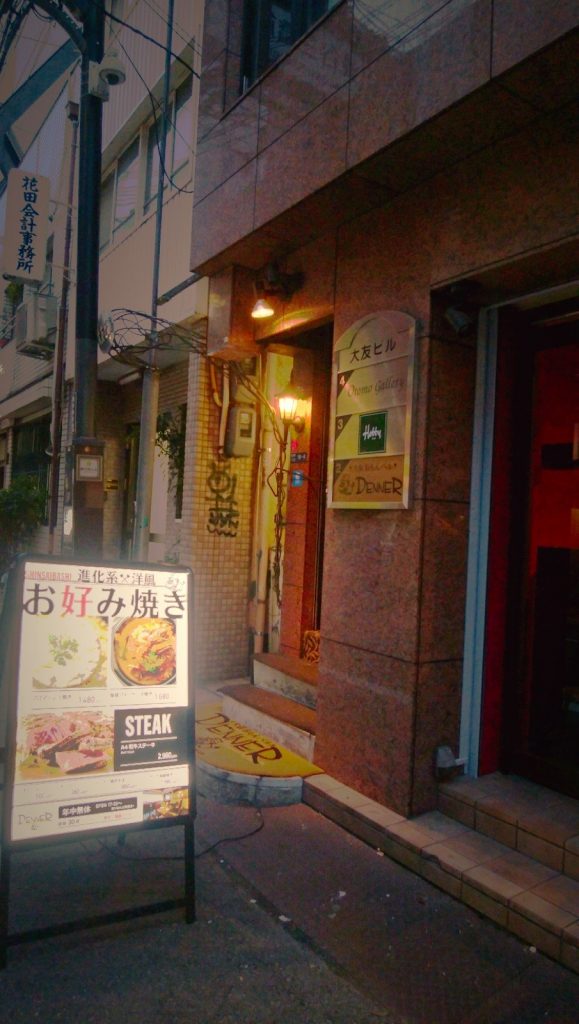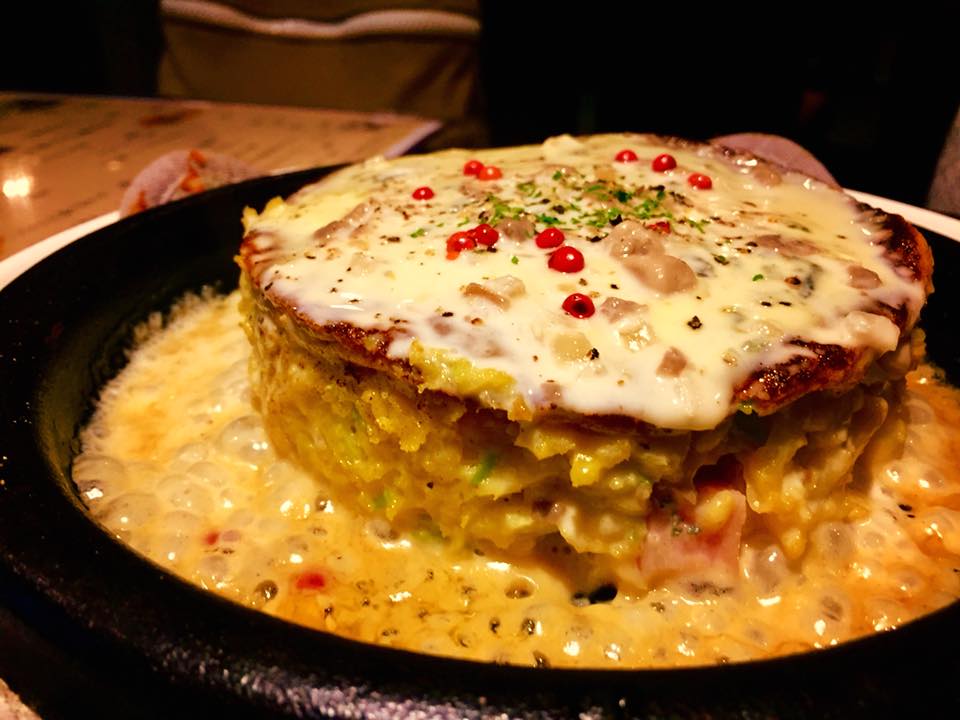 This fancy looking okonomiyaki is made at a restaurant not even five minutes distance from our hotel. The restaurant's name is DENNER and they offer fusion-style okonomiyaki dishes. You may notice this 'Fromage-yaki' is quite thicker than the average okonomi and is covered from top to bottom in delicious cheese. We give it a 10/10. And this is not the only fusion okonomi they have. Head on over for a chance to try Black-yaki, made with squid ink, or Seafood-american-yaki, or any of the delicious-looking fusion-yaki that grabs your interest.
KITAYA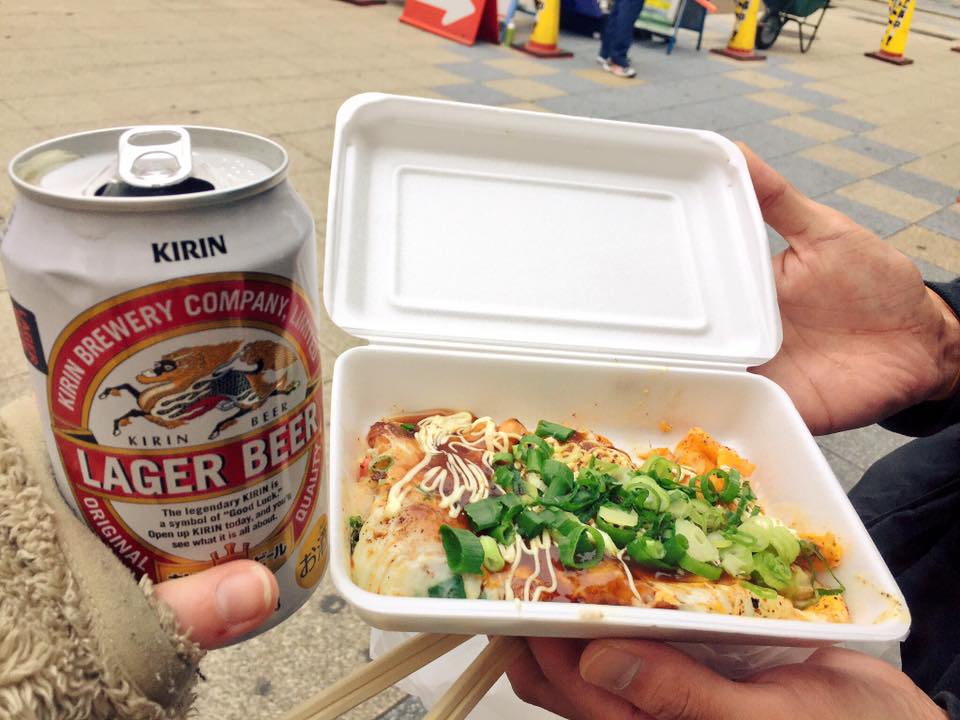 This okonomiyaki evolution (or is it a takoyaki evolution?) is much more rare. It is available only in Jyan Jyan Yokocho, found next to Shinsekai (a wonderful part of town for sightseeing and only two stops away from HOTEL THE FLAG by the Metro). The name of this dish is JyanJyan-yaki and is made of three takoyakis, potato, fried egg, and cheese all pressed together in a device similar to a hot-sandwich-press. The JyanJyan-yaki is then covered with sauce, mayonnaise, and green onions!
Oh!! Sauce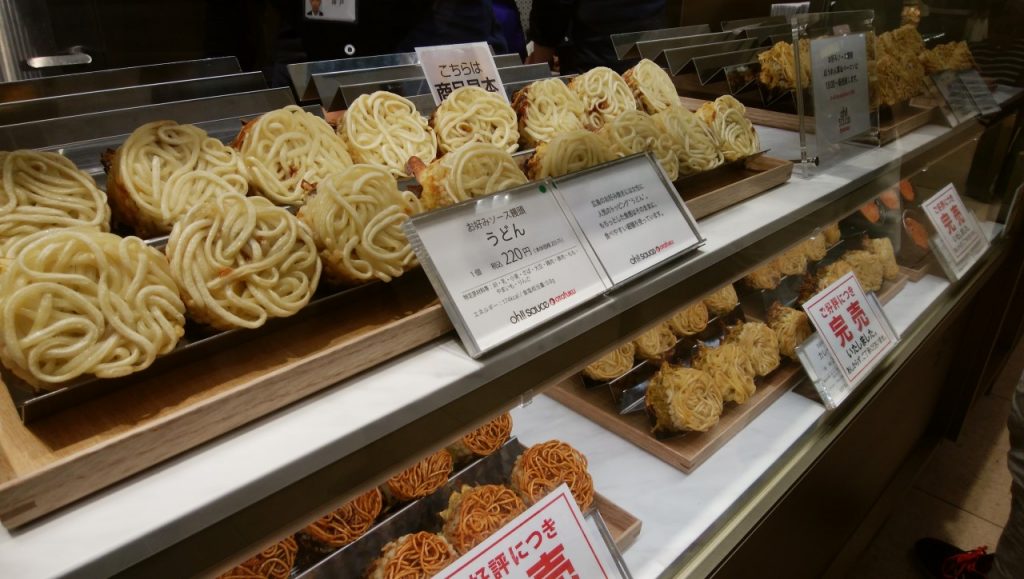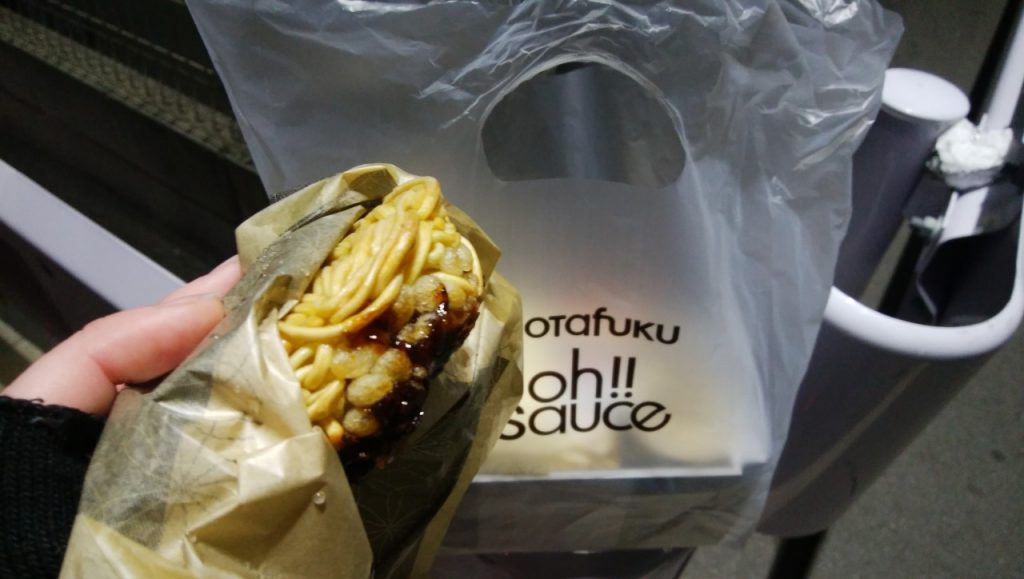 The newest okonimyaki evolution is quite interesting looking. It's available at a store that opened very recently, in December of 2018, called Oh!! Sauce in Umeda (three stops by the Metro). The store sells 'handheld-okonomiyaki' made with your choice of noodle and sauce. However, as it's quite new, they are quite popular and are selling-out fast so you might want to head that way before too late in the evening! The staff wrap them up all pretty for you so that you can take them home and enjoy at a timing of your liking.
Issen Yoshoku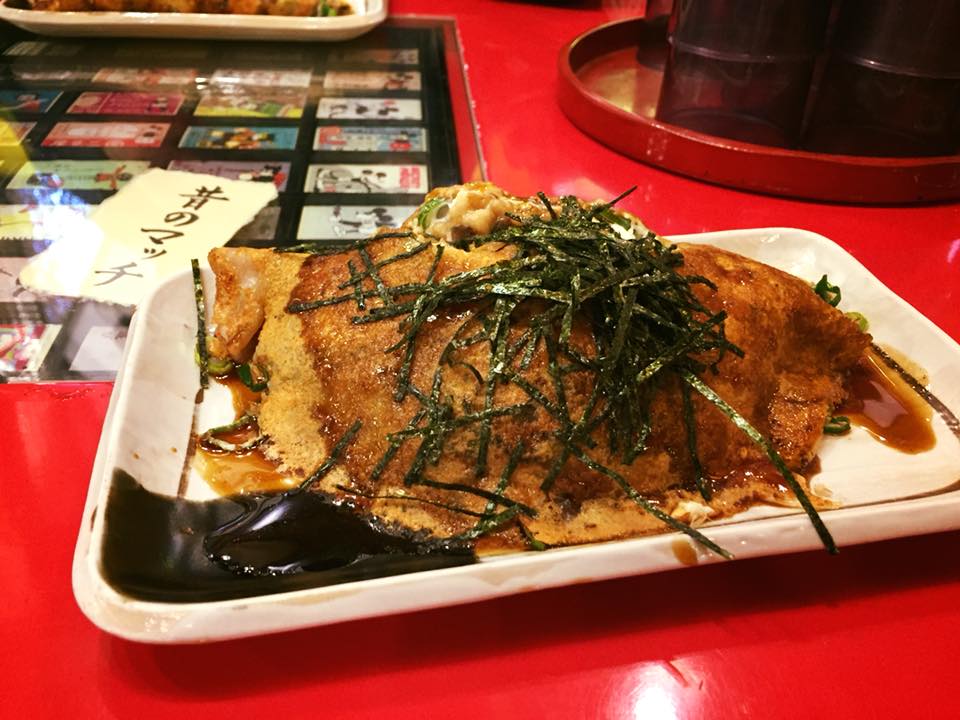 And last but not least, just an hour train-ride from HOTEL THE FLAG you can find this marvelous dish in Kyoto. It's called Issen Yoshoku and it's known to be the forefather of okonimiyaki. It's quite similar to okonomiyaki, however lacks the cabbage and is made of quite thinner batter. In addition, there is konyaku stuffed into this dish so that you can feel nice and healthy while enjoying your konamon.
Come back to HOTEL THE FLAG after filling your belly with delicious foods
After a relaxing day of good eats and fun adventures, make sure to stay at a good hotel as well.
Come home to our comfortable lounge and relax in front of the soothing fireplace with a belly full of delicious foods!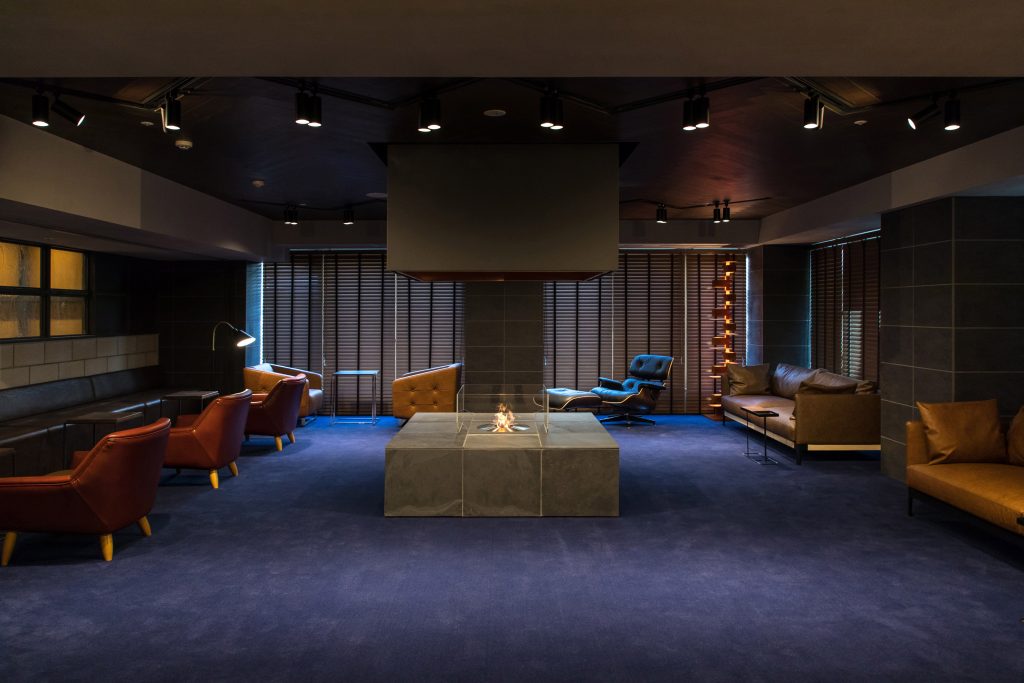 Our guest rooms come with fluffy beds, soothing rain showers, and a HANDY smart phone to use during your adventures throughout Osaka city. The deluxe rooms also include a bathtub to enjoy a nice soak in at the end of your day.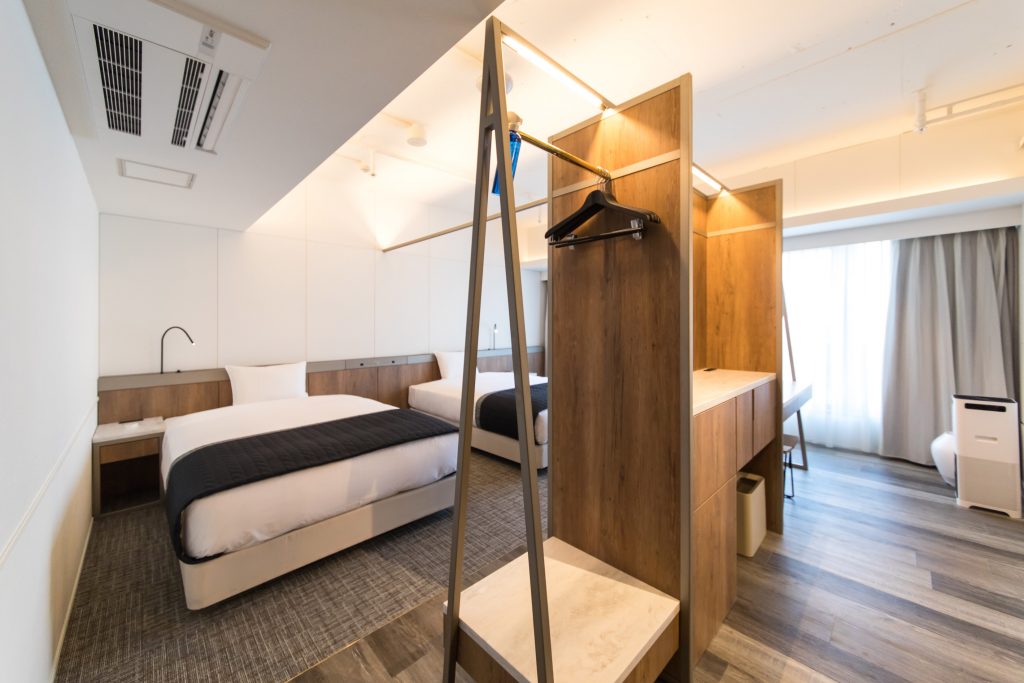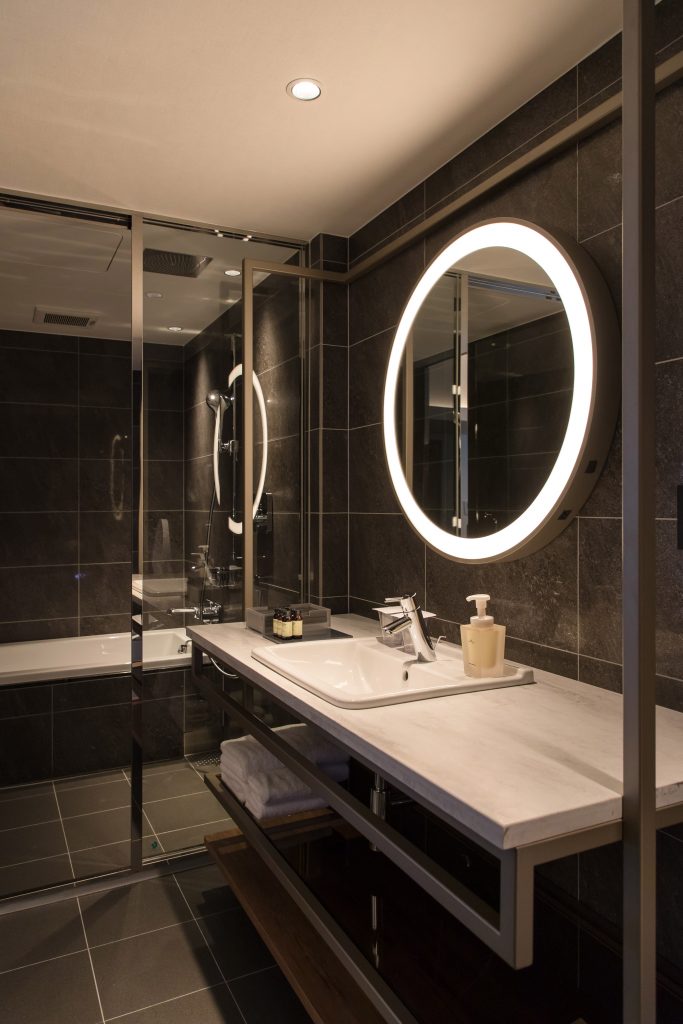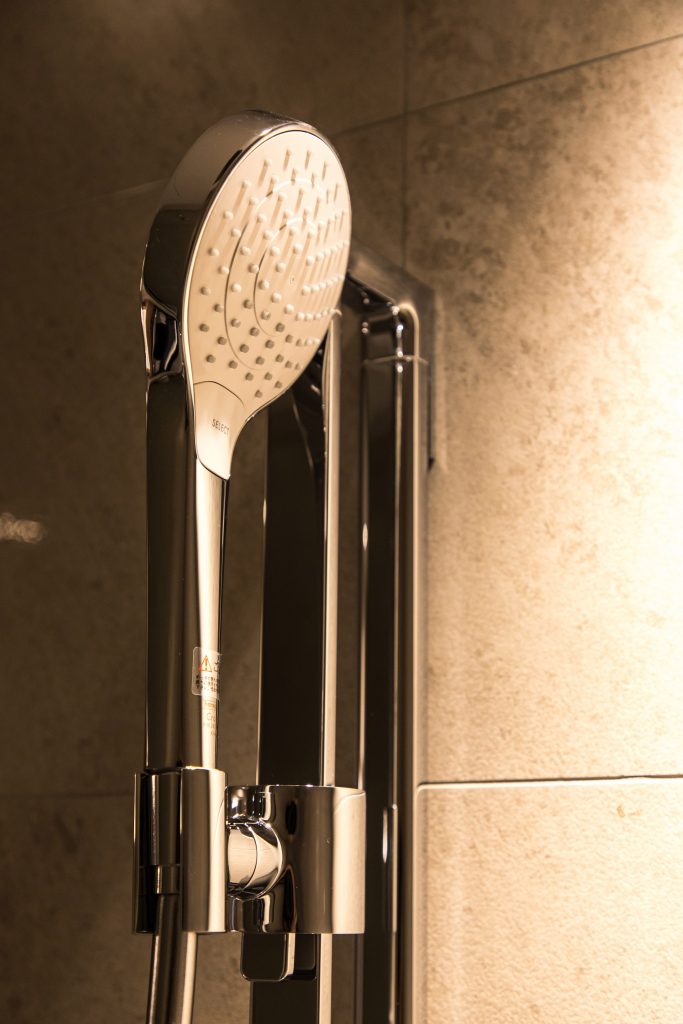 And in the morning, before the start of your next adventure, enjoy our delicious breakfast buffet! Made with the finest ingredients by our talented chefs, our buffet features an eclectic mix of Japanese and Western flavors that all can enjoy, to start the day off right!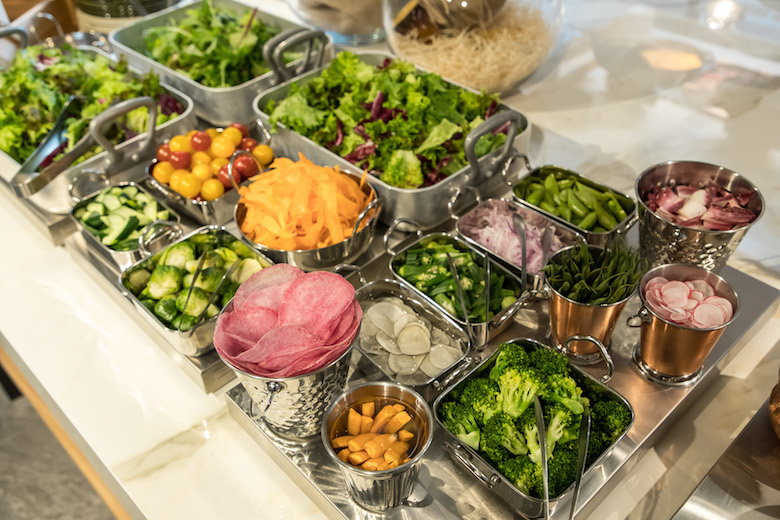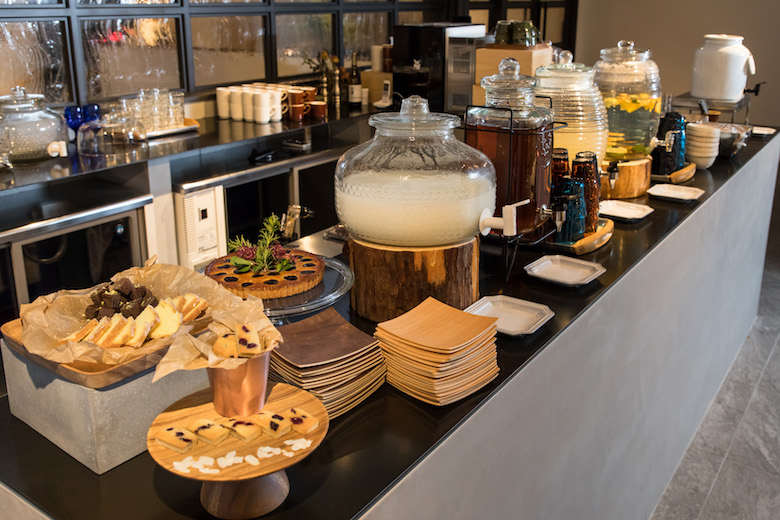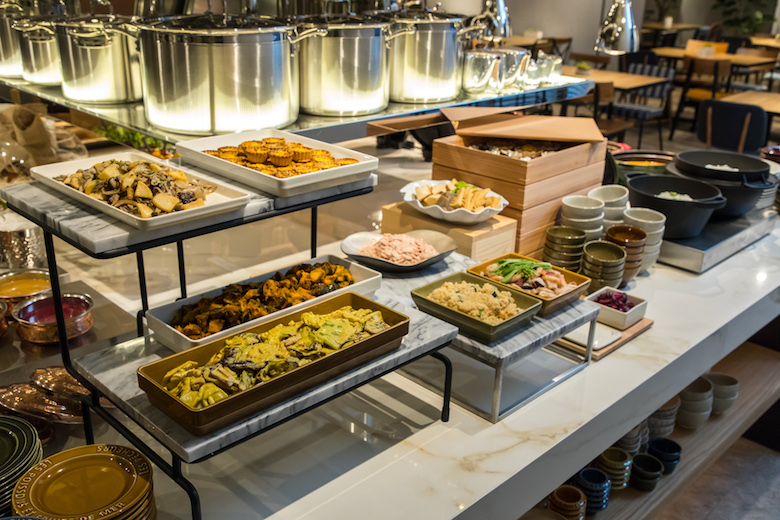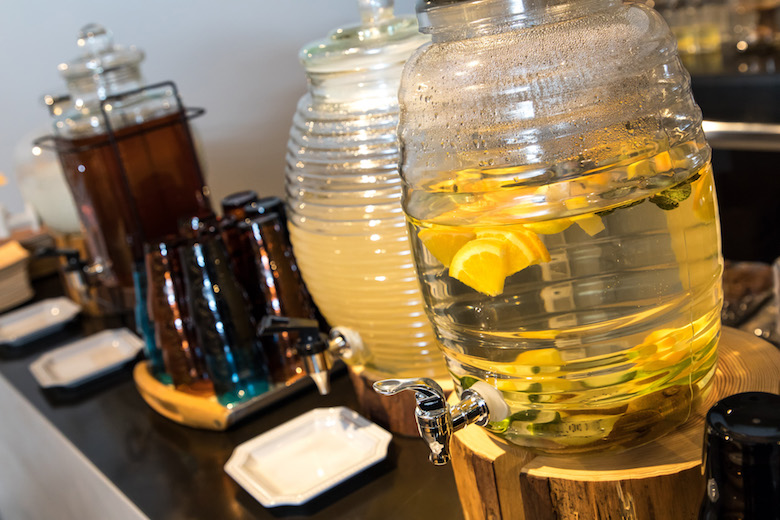 Best Rates Guaranteed Through Our Official Reservations Page